Had one of those days? Maybe you have a little boy that you wonder if he will ever stop talking in a funny voice, pee on the side of the car (or pee on everything for that matter and anywhere!), and stuff his banana in the cracks of the table.
Maybe you wonder if his little bald head will ever have hair, or if he will always crawl in bed every morning at 6am when you were hoping for at least another hour of shut eye.
Possibly you wonder if he will ever wipe his own nose. Or ever brush his own teeth, or actually want a bath.
Do you ever wonder if he will sit through church without saying things like (loudly), "Mommy, why does that lady over there have her hair like that. . ." or "Does church always go on forever?" or stand and wave at all the people he knows.
Perhaps you wonder if he will ever not track mud through the house and put bugs in the kitchen cups and then return the cup to the cabinet.
Is there a day he won't need two to three bathes? Will he ever not bang on the door while you are using the restroom and ask, "What are you doing, Mommy??? Why can't I come in!"
Will he ever want to go to bed?
You wonder if every single time you get in the car it will be a fight keeping him in his carseat. . . because he has already figured out how to unlock the child safety belt.
You love the hugs but you wonder if your clothing, hair and skin will always feel like it's being tugged off of you every single day.
Will he always throw everything? Does running in the house, running everywhere - is that really just part of his little job description?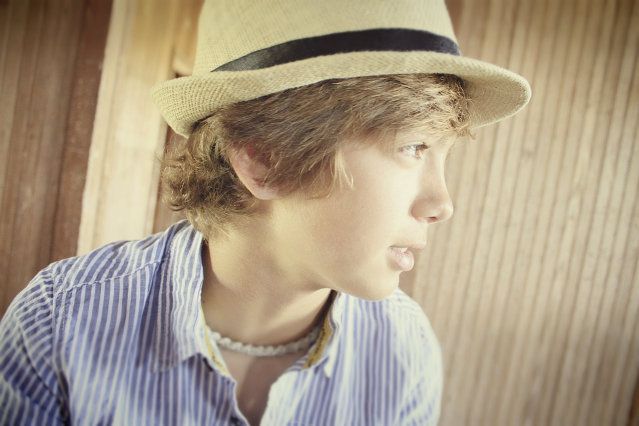 Or maybe you wonder how you can save these years. Hug more, not care that sleeping in is impossible and him growling at everything is really not all that bad. Growling back makes him happy and he gets louder and louder. Then his growl turns into a screaming high pitched noise that hurts your ears but he thinks is awesome.
Maybe one day that annoying little cartoon voice he decided to use half the time when talking to you will be something you wish you could hear just one more time. Maybe time will fly. Maybe there will be a day when you wish you could pick him up and hug him and he tug at you and it's you who is the comforter, his pretty much everything.
Perhaps life is lots of little moments that really aren't worth one single bit getting impatient about. Because they will be gone soon enough.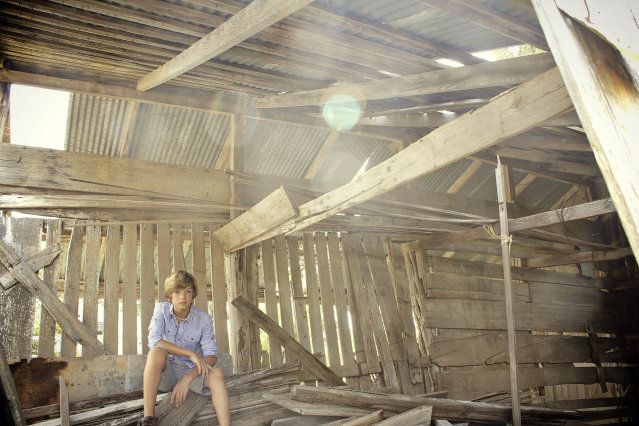 I remember a morning when Scott came in way too early. He was four. He crawled into the bed next to me and curled up, stroking my hair. "Mommy, you waking up?"
"Yes. You want to go to sleep just a little bit longer, Honey?" Wrapping my arm around him, putting my hand on his white blonde head full of hair, knowing his answer already.
"I want to be with you, Mommy, I already did sleeping last night."
I smiled with my face snuggled into the back of his little head. Kind of awake, kind of praying Scott's early waking didn't mean the other two boys were waking too.
"Mommy?"
"Yes."
"I want to love God."
"Me too, Scott."
"Mommy?"
"Yes."
"Do you love Jesus?"
"Yes."
"Mommy?"
"Yes."
"Will you pray with me and help me to love Jesus like you do?"
My voice began weak, tired, "God. I love Scott. I know you love him. . ."
We talked to God that morning together about it. In my mind I can still hear his little high pitched voice asking Jesus to come into his heart and save him and help him to be nice to his brothers and quit chasing them around the yard and tackling them when they weren't looking. I can still remember at the end of his prayer asking something like, "And God, help mommy to be a better, better mommy and not get upset when Sheltz and me make messes all over this WHOLE place!"
It was the faith of a child. Simple. Wanting. Believing. And I believe the beginning of great things that took place years following, and still to come in Scott's life.
I feel a bit of sorry for first borns. They really get the brunt of all our mistakes when it comes to parenting. Like the guinea pig, experimental of sorts.
Not because we want it that way, not because we can even really help it. It's just the way it is. I think as moms we need to realize we must stay open with our first borns and let them know we really don't know what we are doing, but we want to love them and we are seeking God. I am trying to do that. I want to do that. It's my goal anyway. . .
They need us to say sorry. At the same time making sure it's done in such a way that they do not hold any thoughts or feelings that they are a failure because we might have failed them.
Looking back on Scott's early years I think we were way too strict. We expected too much of ourselves as parents and too much of him. We had a lot of people watching us, expecting somehow for us to be pro parents at the get go. He was the first grandchild on both sides of two sets of grandparents who had ministries of sorts, on top of Robert being a youth pastor. Robert and I had the fear of man and concerned about what people thought. Discipleship, discipline, homeschool, church, Bible studies, christian school books, memorization, praise singing and hymn memorization. The list went on. Way too long.
And Scott performed like a pro, giving 200% like he does with everything in his life. The kid could give speeches you wouldn't believe. All I had to do was write it out, and he could memorize it and speak it like he was the top competitor of a speech competition. He could sing four verses to hymns most people don't even know exist in church music history.
He could do anything, really. He's that kind of kid.
Not knocking those things. . . but seriously? I cannot imagine the pressure he was under and he didn't even know it. Not to mention the pressure I put myself under each and everytime I took my little boy anywhere - to make sure he did everything just right.
He lived up to it like the typical parent pleasing first born, doing his duty to make mommy and daddy look like successful parents. . . when we weren't.
I tend to focus too much on the shame I hold because of what I wish I had done differently those first few years of parenting, forgetting God is all so much bigger than our failures and there were so many bright spots! And God plucks out and works despite us too! And stops us dead in our tracks and says, "Um, that's not how I parent you, precious daughter."
Scott was the happiest child you could have ever met (still is!). Despite our misled, wrong ideas about parenting those first few years. God had other plans for us and for Scott. . . and the rest of our kids. He has led us in an entirely different approach (still learning, and yes, Scott still the guinea pig but he knows we are in this thing together and God is awesome!) with just a few key things in mind:
-Humility. Pride kills love. Kills. It should never, ever be "my way or the highway" spirit that they pick up from me!
-Heart over performance. (why raise little "perfect" hypocrites? I would rather they be saved from darkness, into His glorious light then think they are light when they are dark.)
-Humility.
-Patience, consistency - consistency in patience.
-Let kids be kids. Play hard with them. Work hard with them.
-Did I say patience? :) consistently patient. Calm. Not quick fuse. (don't try this without God's help. Won't happen.)
-Be "yes" parents more than "no" parents.
(This is huge. One day about ten years ago I realized I said "No" way more then "Yes!" I frowned on what they did instead of smiled. Now, granted I had three little boys running me crazy at the time, but still - I wanted to change! I wanted to say "Yes!" I wanted to smile at their crazy messes and when they asked, "Mommy, can I keep this spider?" I said yes. When they asked if they could have a third yogurt in one day? Well, why not. "Mommy, can we turn the couch upside down and make a fort?" "Mommy, can we change clothes and play in the mud?" "Mommy, can we pick all these flowers?" "Mommy, can we ride this go-cart down the hill?" "Mommy, can I spend my money on the 100th match box car?" "Mommy, can I lick all the bowls before I wash the dishes?" "Mommy, can I use all the tape up and all your glue?" "Mommy, can I eat under the chair today?" "Mommy, can I make breakfast with you?" "Mommy, can I pour in all the ingredients?" "Mommy, can I wear big brother's shoes to church?" "Mommy, can I turn up the bass on the radio in the car?" "Mommy, will you watch me do...?"
I found that there really were few things that really needed a "No!". . . and many things that really could be yes. Course there are times for no. So in other words: pick your battles. Pick the ones worth fighting. Most of them aren't - when you really think about it.
-Pretty much don't tell them to be or do anything you aren't doing yourself. (Speaking character here, but also this includes chores, actions, words).
-Be real, honest, genuine, authentic. Be the same at home, church, work. Don't talk all harsh, short, unthoughtful to them and then talk all nice to people outside the home. Talk nicer to them then people outside the home.
How they are treated is far more important then just about anyone else.
-Don't be religious. Be about relationship with God. Live it out, or don't say it.
-Treat my children with the golden rule. Duh. (Then how come so often they are trying to talk to me and I don't give them undivided attention yet when I talk to them I want them to treat me with undivided attention?)
-And again, Humility.
Do we have these down?
Nope. Course not. This is a journey, and no perfect journey at that. And Scott has been a really good sport about being on this journey with us his fourteen years of life. He has gone through our changes, our wonderings, our questionings, our praying for wisdom in this parenting thing. He understands we need God. He prays for us, we pray for him, we pray together. He knows he is the son, we're the parents, but we are all in the same place of needing God to live through us in order to show non-idolatrous love to each other. We all want that, pursuing it the best we know how.
We are grateful for God's grace that pours out when we sit at His feet and run to Him when we just don't know what to do.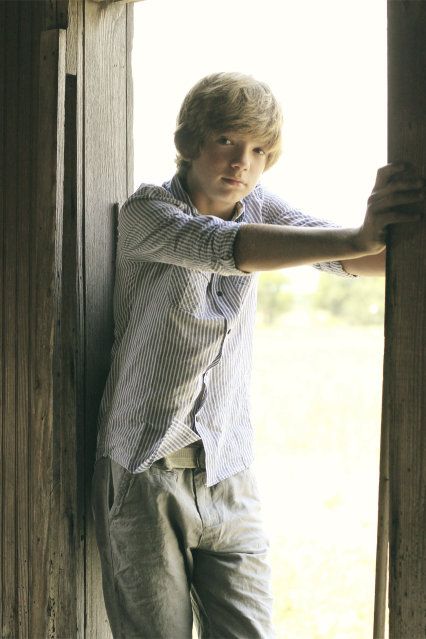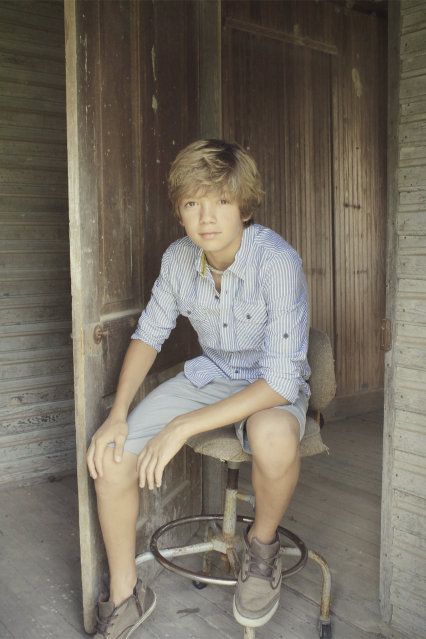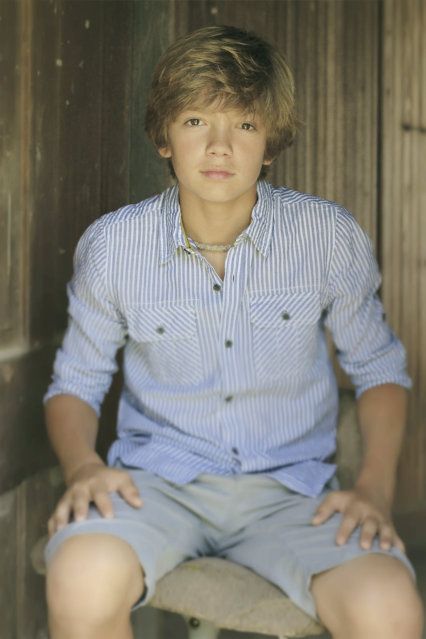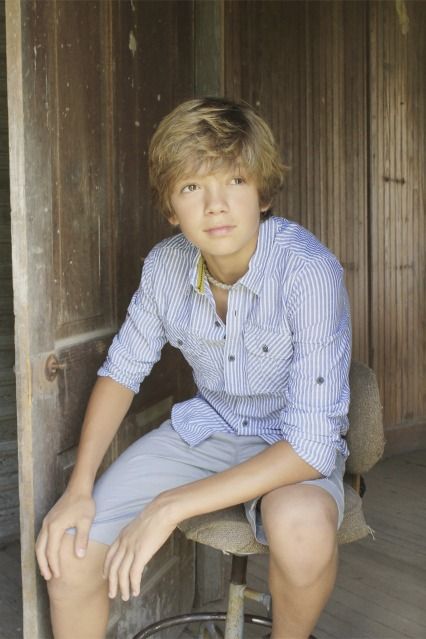 ~
Photography!
On entirely different note and because I know lots of folks just come here to look at photography and not to read my latest journal thoughts and that's perfectly cool.
I've a had some gals write and ask before about how to shoot clients like boys/guys/men. Well, I'm not going to cover the whole subject today but having just done Scott's a few weeks ago I thought I'd write a few things I've learned in this area of photographing pre-teen and teen boys. . .
It was kind of a piece of cake to photograph boys when they were little (as long as you are up for running in circles and have food to feed them afterwards) but as they reach that pre-teen age and past, what then? Boys aren't typically like pre-teen girls, shooting pictures of themselves any moment they can and posting to facebook their new iphone closeup.
But with pretty much most teen boys teethy smiles aren't considered cool. You know they aren't going to be up for outfit changes either lol (which is fine by me)!
So some thoughts?
First off, Scott's a busy man and between my schedule and his, a short photo shoot was hard to squeeze in. A few weeks ago we planned 20 minutes in between errands one afternoon to stop by this old house/barn and grab some. We have mutual feelings and desire about getting in a once a year shoot, so it's fun for us both.
Now Scott's an easy guy to shoot - he is obviously perfectly comfortable in front of the camera and even enjoys it. Now that he is older the main thing for him in photos is to not look like he is in a hurry to get to the next place, event or practice he needs to be at next! He is a man with a plan, more plans than I usually have time to fit in!
So my first recommendation would be if you have a teen boy as a client you might consider making sure he schedules the shoot at a time he doesn't need to rush next to football practice or something. Relaxation is key.
I have always loved Scott's unique features. He just doesn't even fit the mold of some of our others around here. He is his own man through and through. I will say he has skin and hair to die for. . . but he doesn't know that because he's a guy and he doesn't care. . .
Which reminds me that when shooting teen guys find the facial features that are most attractive and seek to highlight those through the angle you shoot and good use of lighting. Don't pose him like you might a teen girl. And even though he might like his muscles he has worked hard to build, don't make that the focal point in every shot by standing him against a wall with arms crossed in front.
Let the pictures represent his best him. In otherwords, make sure it's not like, "Who let me wear that red and orange striped sports shirt for my pictures and let me shave my head before the shoot?" Encourage authenticity and for him to be himself but within the bounds of what will make a nice photo for his mom to hang on the wall.
I think neutrals are a good idea. I also think masculinity needs to come through but at the same time not all their pictures need to be with a football, baseball bat, trucks, hanging upside down or up in a tree. Nor does every teenage boy senior shoot need to be urban with graffiti in the background or standing in the middle of a highway, or against a chain link fence.
(Course this is just my personal opinion.)
Think about the shoot projecting what they are becoming (men) instead of what they might even still act like (boys).
Don't say, "Ok, Smile!" unless you want a forced smile look and that's who they are. Guys that age will more likely smile if you are just talking along in the shoot and you happen to get that genuine smile through conversation. Scott had several big smile pics on this shoot and I adore his smile - big and perfect teeth so why not smile! - but right now he prefers a more serious expression of himself. Don't be worried if a teenage guy gives the same expression in each shot. Do what you can to branch out. If he is just stuck in a rut, take a shot, show him the image on your digital camera screen and say, "That looks great. What do you think? You want to try some and change up your smile a bit. . ."
Let them stay comfortable in their own skin.
Guys sweat a lot, right? That's cool for them if they are playing a sport, but if they are taking pictures, not cool. Outside in the sun might not be their idea of a cool place for pics. Find some good indirect light and comfort. They will give you more than five minutes of your time. Like maybe ten.
Cool, creative shots are fun. This might make them feel more involved and less bored. Always take a few detailed shots, and some shots from wide angle or a step or two back - but realize that in the long run the pictures you or others might be more attracted to frame are ones that show eyes, emotion, and just have great lighting and framing. Pictures that highlight their good features are going to be the winners, even if they would rather you take all the pictures of them standing in the window frame where the light isn't always your best friend. Take one or two where they suggest and then move on. Good light, eyes - that's important. Encourage them to engage the camera like it's their football coach.
Remember pre-teen/teenage guys have big feet/shoes and sometimes hands too - they might like that fact in real life, but that's really not what you want to have stand out in your photos and they won't either if they look at the photos and think, "Man, my shoes take up the whole photo. . ." Work around it, be attentive to working your subject's positioning in such a way that he looks proportionated and not two big hands, feet, head, or nose.
Make the shoot quick because most guys aren't into billions of poses, backgrounds, and ideas for a shoot. They just want one good picture they like of themselves. Save all the mastermind creativity for those teenage girl shoots who would prefer to change ten times, ten different locations, ten friends, for ten hours. Make your teenage guy clients want to come back next year when his mom says he has grown up way too fast and needs another photo for the grandma who lives in Utah or something.
Oh - and never, never sports tennis shoes. Just no. Save 'um for the game. Or close in to crop them out. Big, bulky watch? Ask him to remove it. Any distractions that take your eyes off of his facial features really would be a good idea to remove. Make sure he doesn't have a cell phone, wallet, or watch in any shirt or pants pockets. Typically guys have things in pockets and when you get those awesome pics back you will wish you'd asked him to set those special things aside just for the shoot.
Hope that is helpful to those of you who have asked.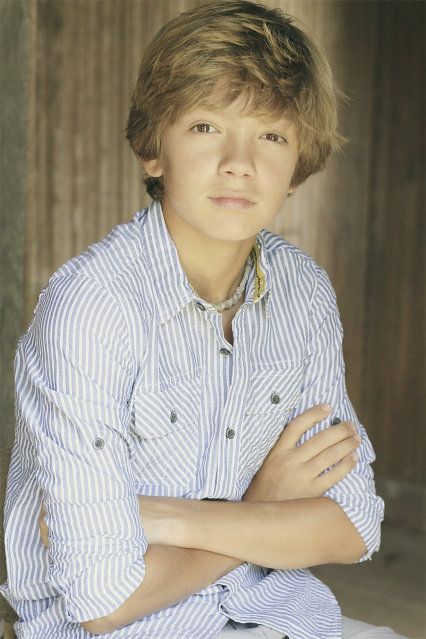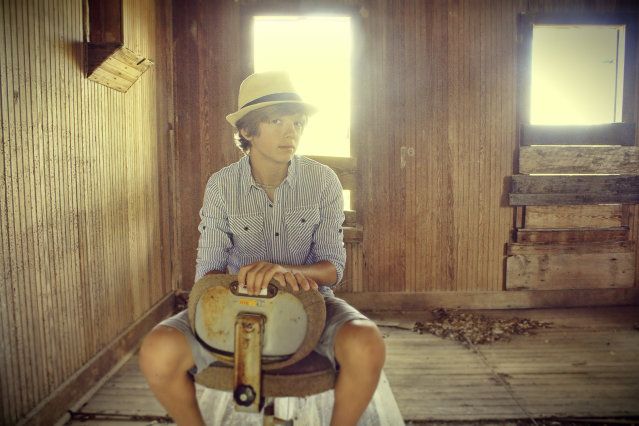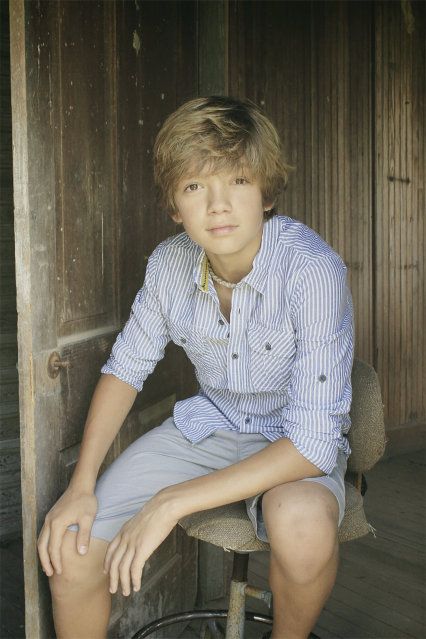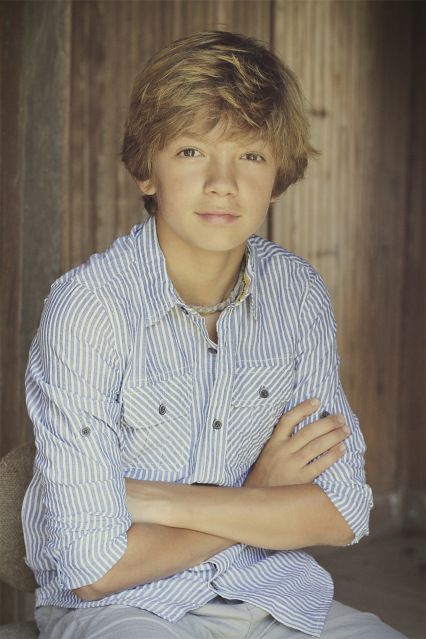 On a more personal note again,
It's truly hard to believe Scott is 14 now. I am enjoying this stage so much. He and Shelton are at camp this week and I miss them. At the same time, I am reminded that he truly didn't stay that three year old boy forever and he is becoming a wonderful young man. After a side hug, he got on the bus for camp the other day, not looking back. I watched him until I couldn't see him anymore. But he didn't know I was.
I love those memories of my white blonde little talkative boy. Everything about him.
But I love who he is now just as much.
I am seeing him move more and more on from me. Me taking the back seat, Robert taking way more of a front seat in his life right now.
Last week he had worked so hard. With his jobs, with sports, all sorts of things. He was packing for camp at 11pm the night before he was to leave. He was so tired. He came in to say goodnight a little before midnight. I was sitting on the side of my bed about to close down for the day (midnight is pretty regular bed schedule for me right now with 8 kiddos 'cause I don't have house maids lol!) I could read his eyes. Something was wrong and only I knew it because I am his mom. Moms know things like that.
"What's wrong Scott?" I asked quietly, pulling the blankets down.
"Just tired, Mom." He replied all strong like, but his eyes got wet as he answered.
He walked over to me and just stood there. No running to mommy anymore, screaming or crying about how he felt about life! I put my hand on his shoulder.
We got real about what was nagging. I listened. I told him I was sorry. I told him I was glad he was open. He choked up a bit. We prayed together for a bit about loving God, loving others.
"Thanks, Mom. Goodnight."
I watched him as he walked out of the room, he looked older, bigger, stronger. Life is more confusing, harder, not like when he was three and he talked to me in that funny voice and toilet papered the whole house from the inside out and I was the one with eyes filling with tears of tiredness.
Laid back on my pillow, I closed my eyes and saw that little boy now mostly young man and how my role has changed and will change further still. I don't feel sad about this, I only wish I'd cherished those seemingly long days when he was little more and believed my mom when she told me I grew up way too fast.
A. Ann