Summer has come and May has gone. This past month has been full, very full, so this post will be full too ~ created just little bit by little bit with hopes that it might see the other side of this blog eventually. Life has a way of leaving very few moments for a journal.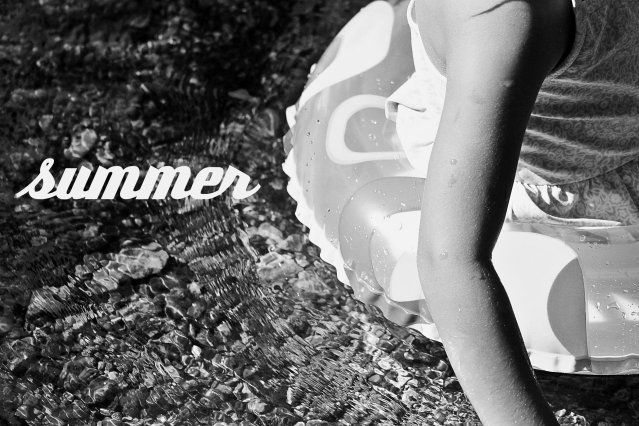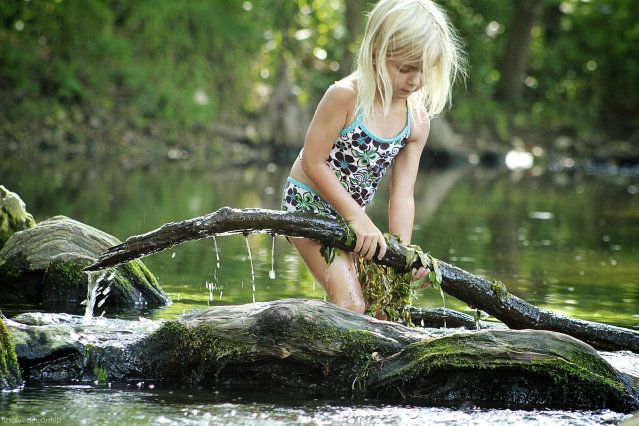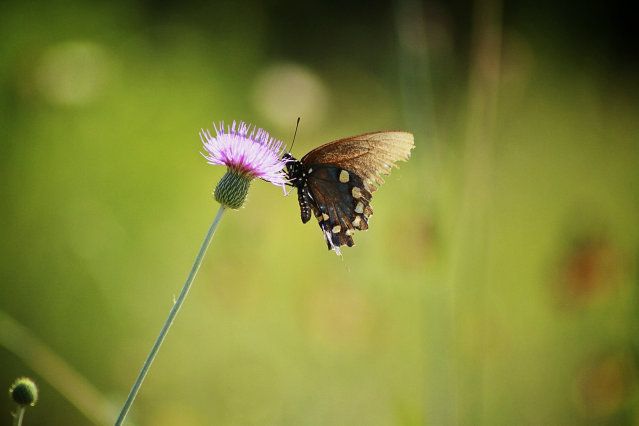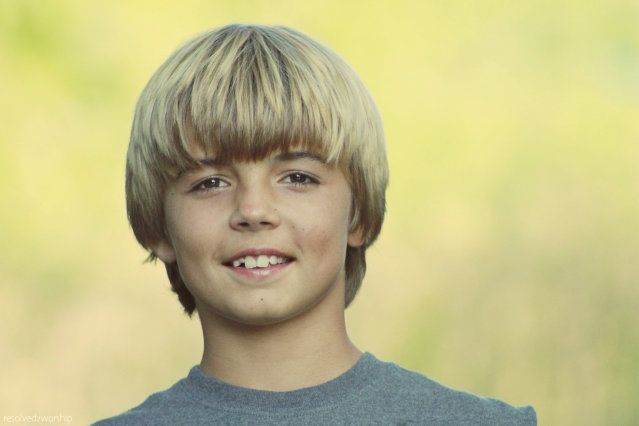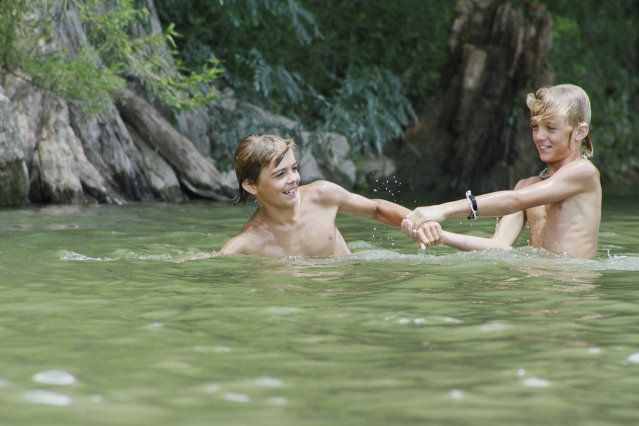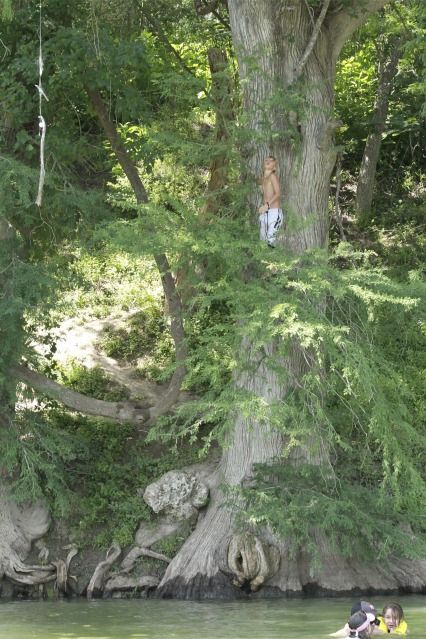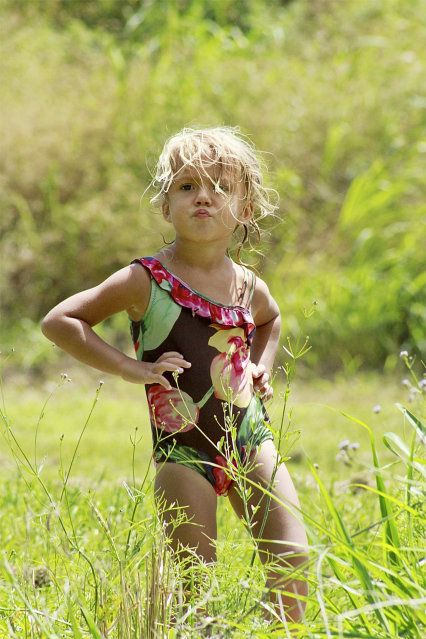 Shelton always looking for higher jumps. Lakelyn with quite the little face.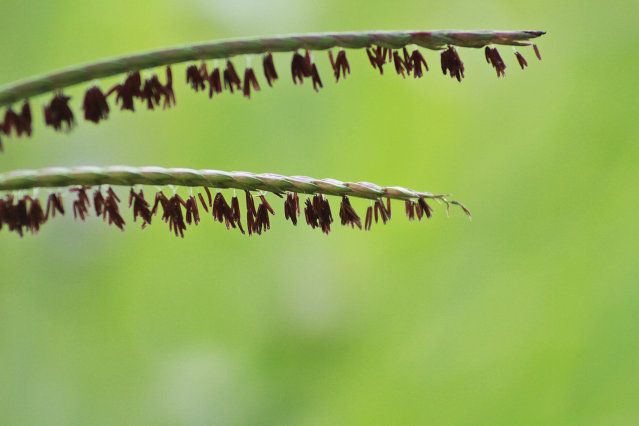 Seeds of all sorts out in nature. . .
One of my fav bugs to photograph - the dragonfly. I love all the different colors I've spotted this past month by the creek.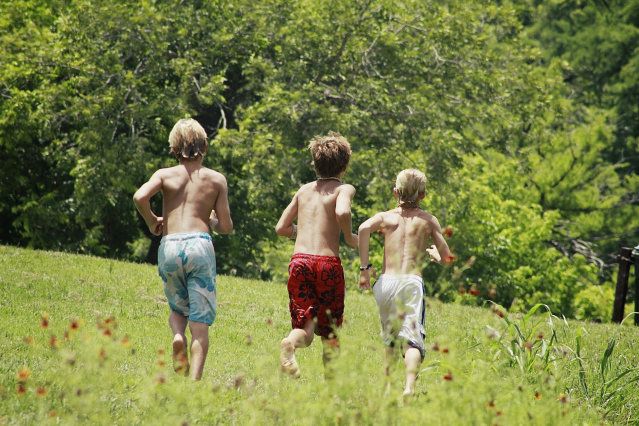 Running off to find good swimming holes.
Learning never stops. . . and it makes life better because of it.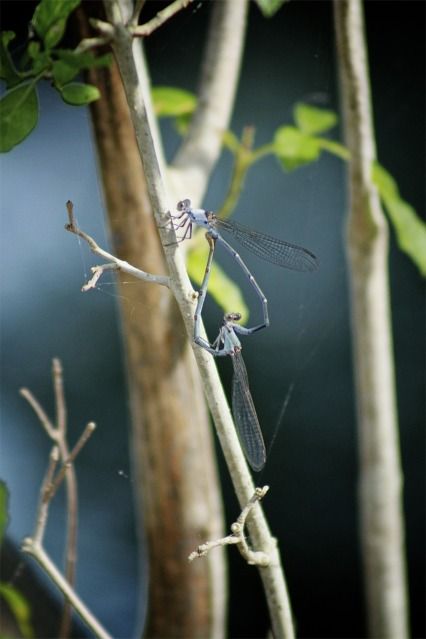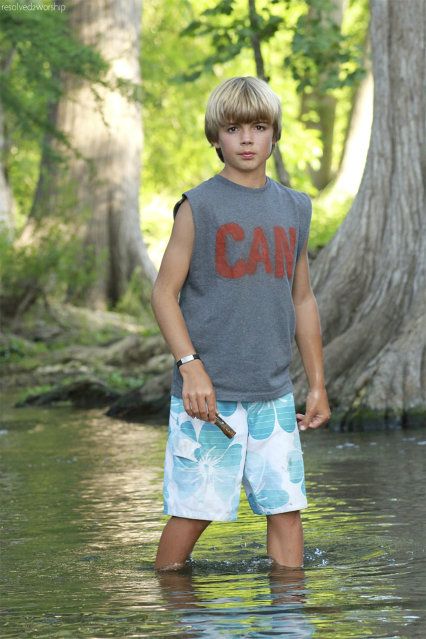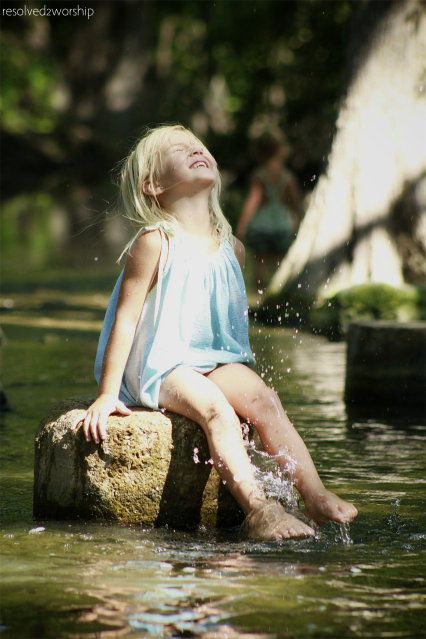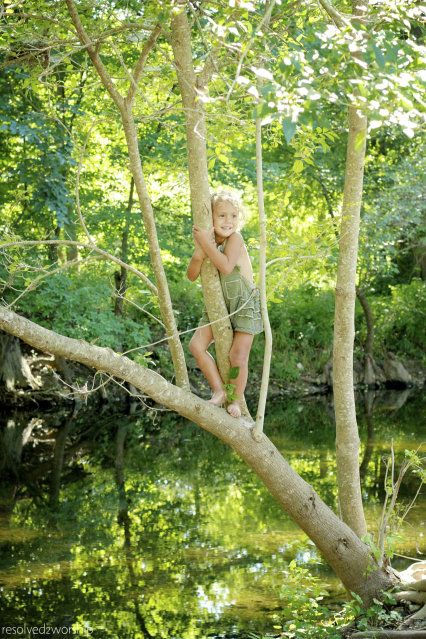 Lake has discovered she can climb trees ALL BY HERSELF. She has no fear of going higher.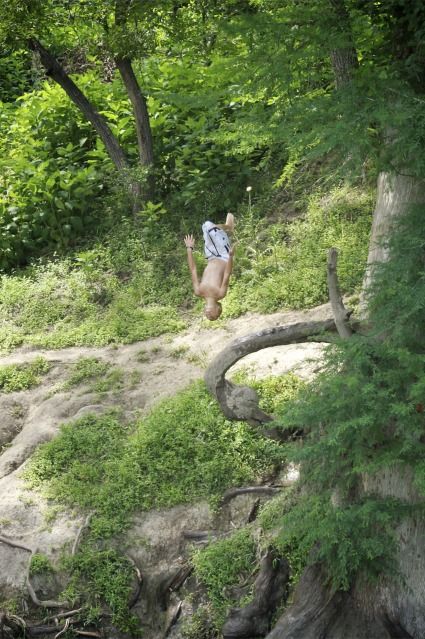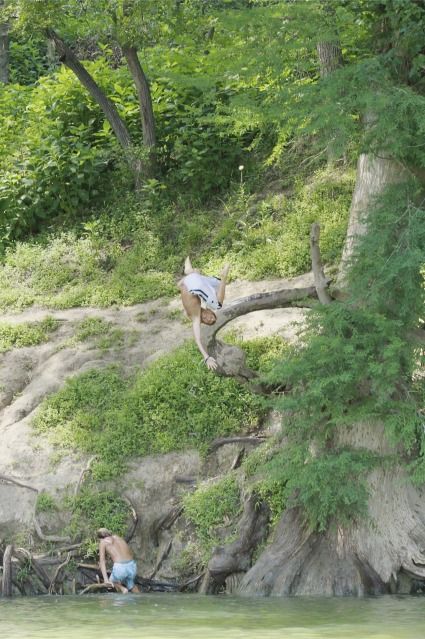 Shelton and Christian giving river goers quite a show the other day with their variety of flips from a root.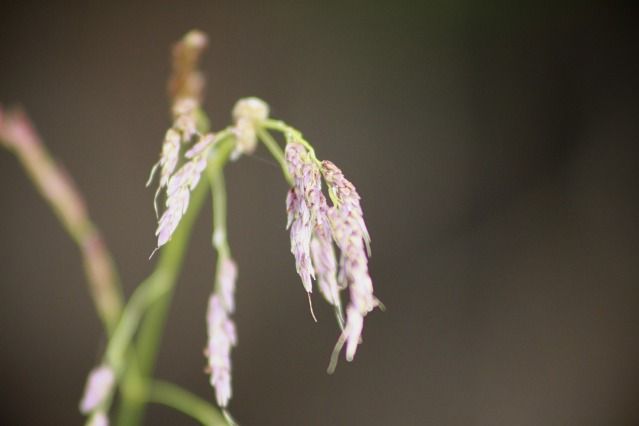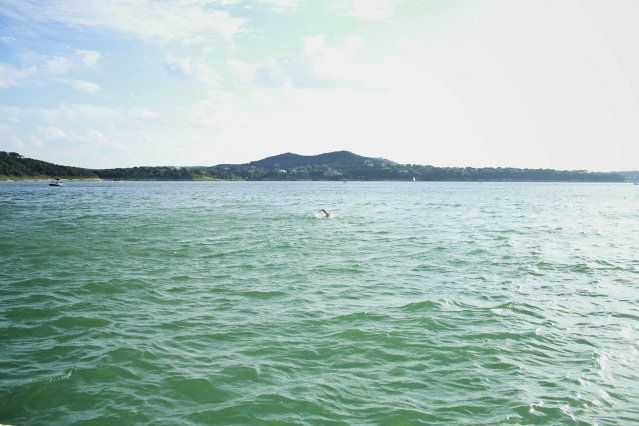 Robert and I on a swim on a date night.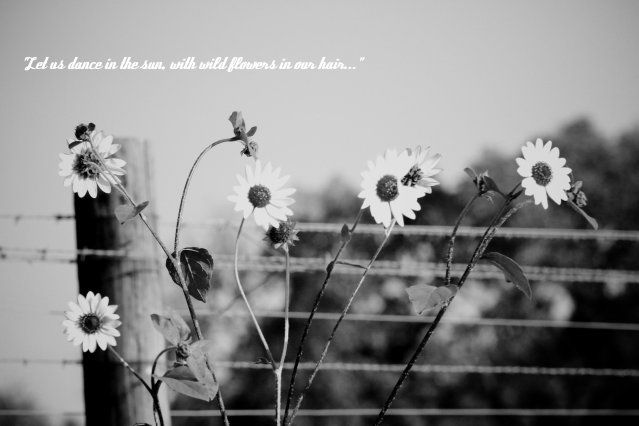 Scott took this shot of some flowers on our hike. He enjoys taking nature pictures. Wonder where he got that from? ha.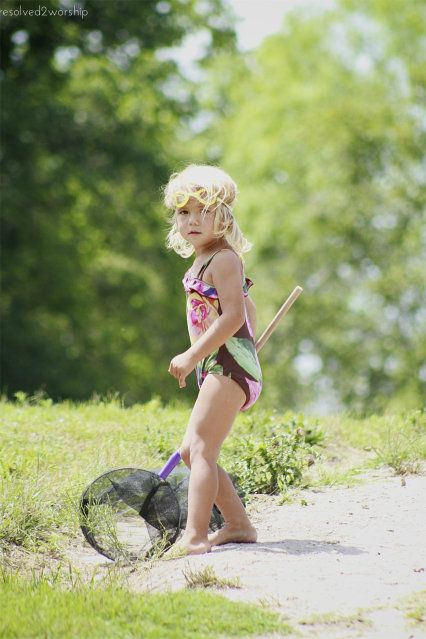 Typical Lake look these days. She loves the outdoors like the rest so much.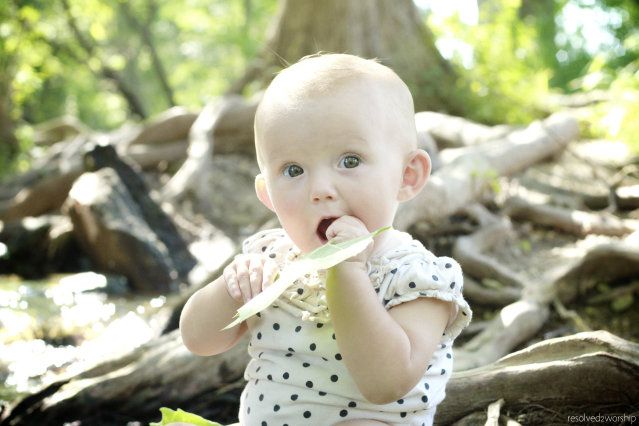 Baby exploring. "Training" baby to love the earth.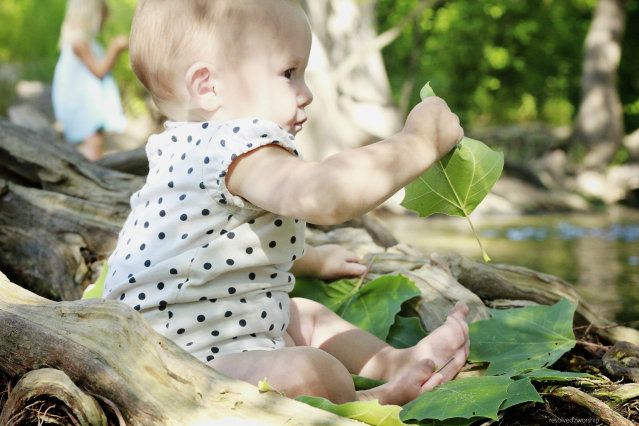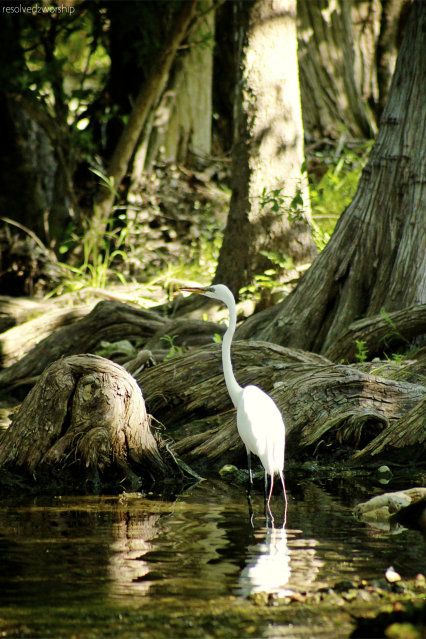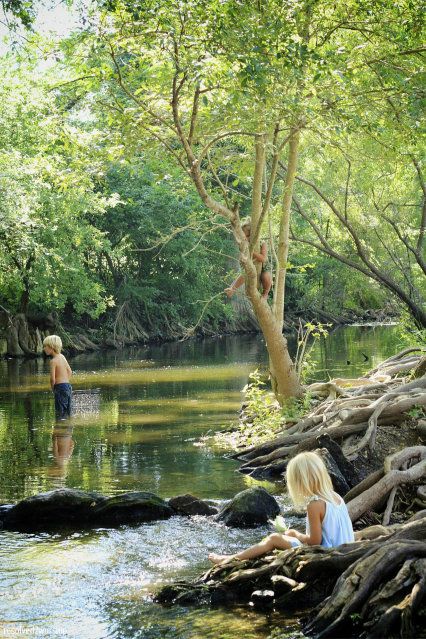 A rare sight of a white heron at the creek and my three May birthday babies all in one shot doing what they like to do.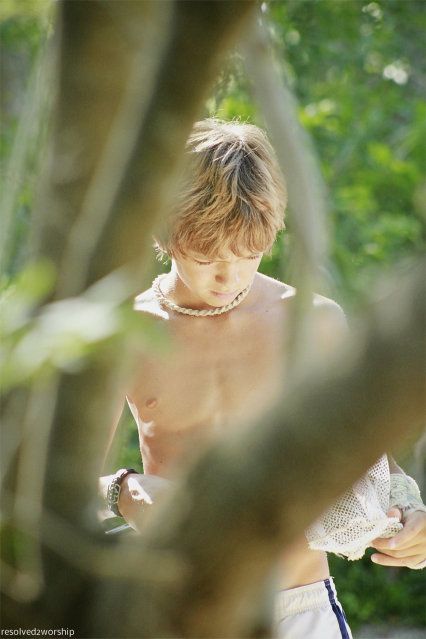 The little things, the simple things - they are enjoyable when we don't replace it with fake, man-made fun all the time.
I love this shot of Morgan. It's like she saw the water as I was freezing it in my picture.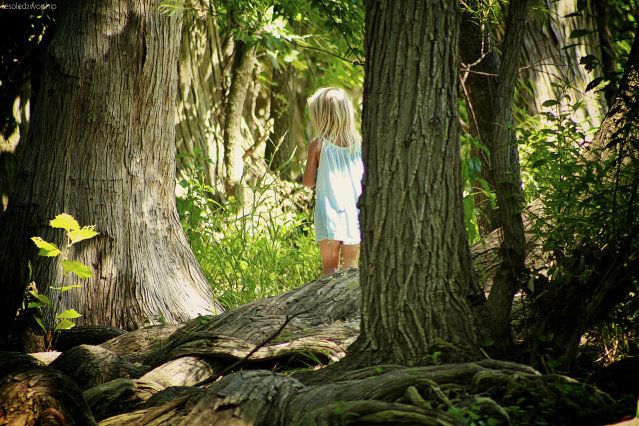 Oh - beautiful light!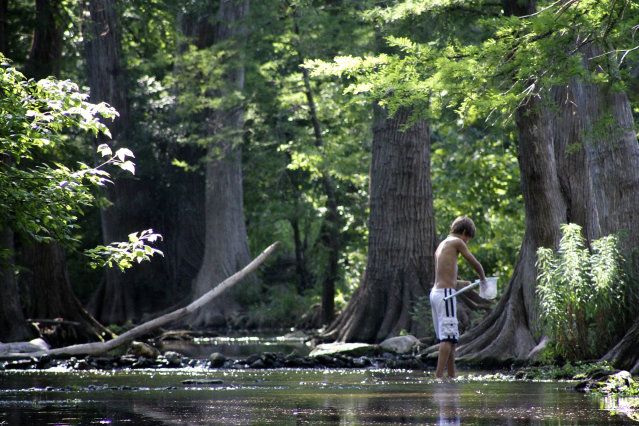 Always wandering the furthest away - becoming his own.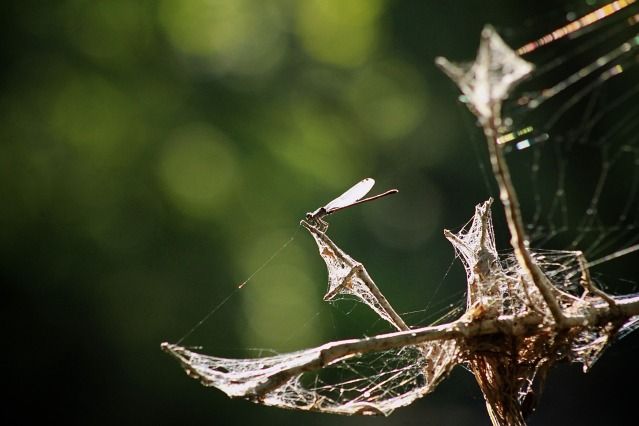 My little dragon fly so still.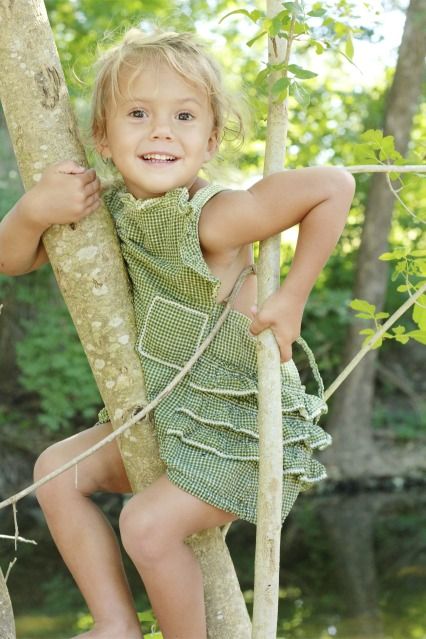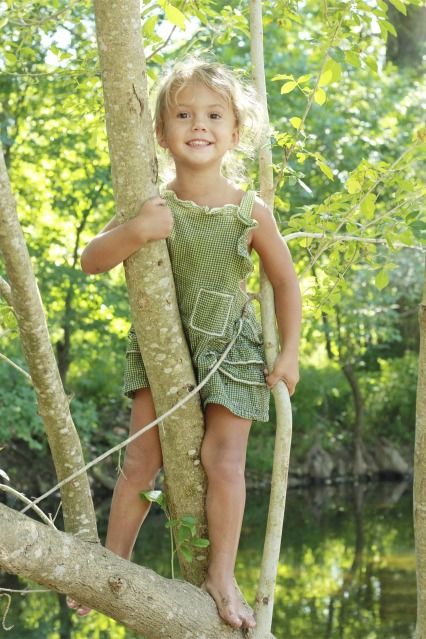 My little girl - so not still. Crazy fun, FUN girl in this family! She is full of it!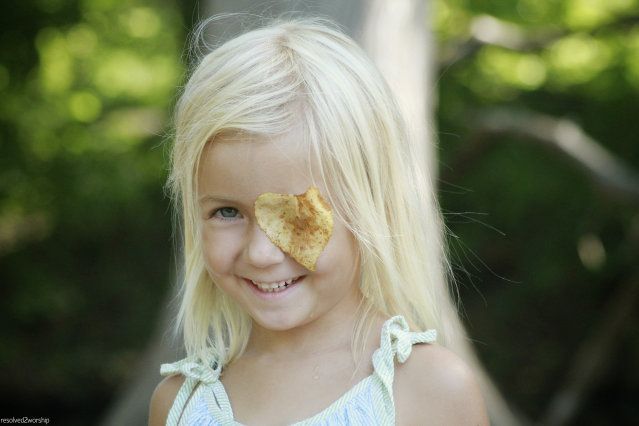 Sweeeeeet heart.
~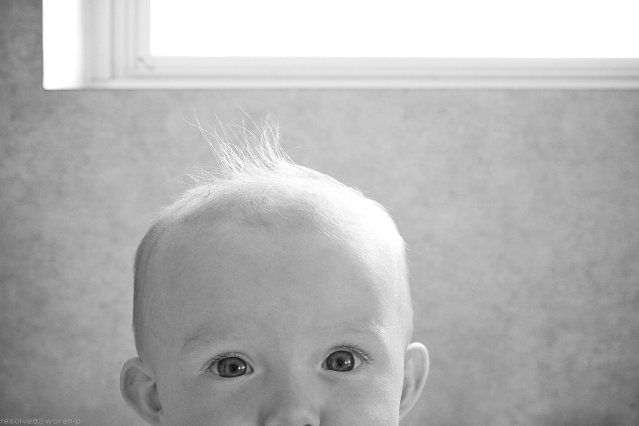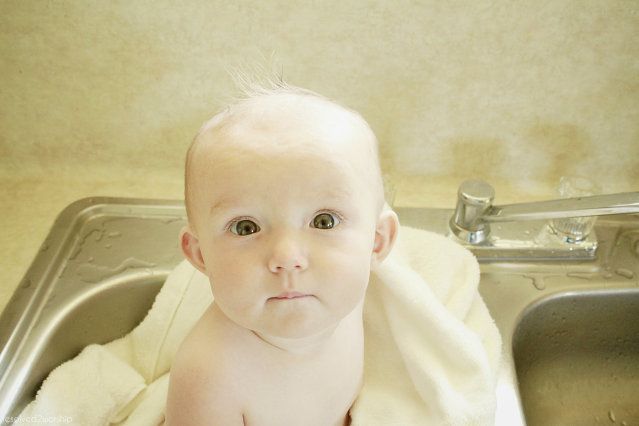 Cleaning today on and off between all the other billions of things I do all day as a mom. So she can't crawl quite as fast I sweep, but almost. She thinks she wants the yuck I'm sweeping up. She wants to put everything in her mouth. It goes down in the record that she is the earliest baby in the fam to break a tooth through this soon - bottom left. I cannot tell if she is a right or left hand gal yet since she still uses both about equally - these pictures do show her left hand waving and the left hand in the mouth. Since I'm a lefty myself I'm all for that. She stands, she walks around with a hand holding onto the furniture and she prefers to be in my arms more than with anyone else. That mommy stage has come.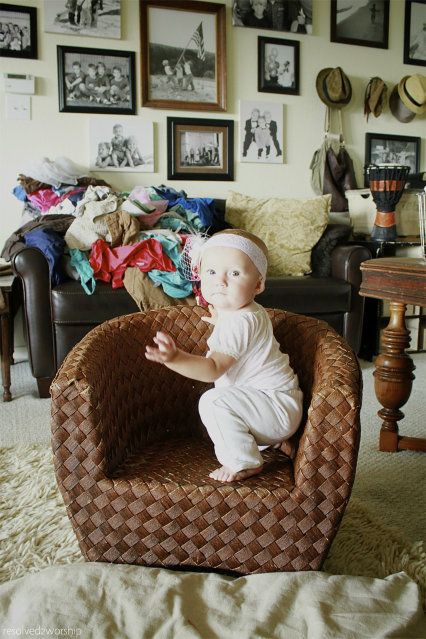 (Not quite old enough to help me with my pile of laundry I was working on, but she does a great job of distracting me with her cuteness.)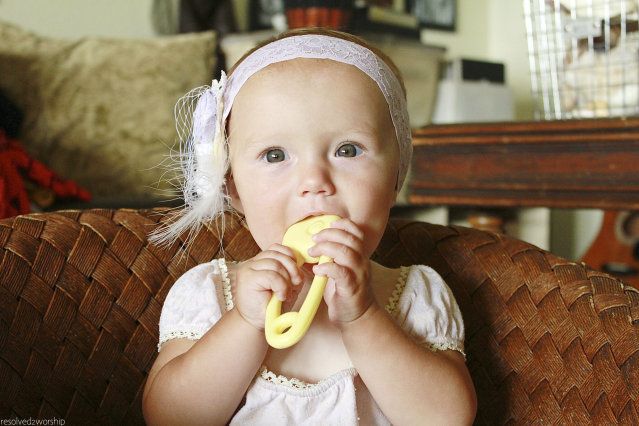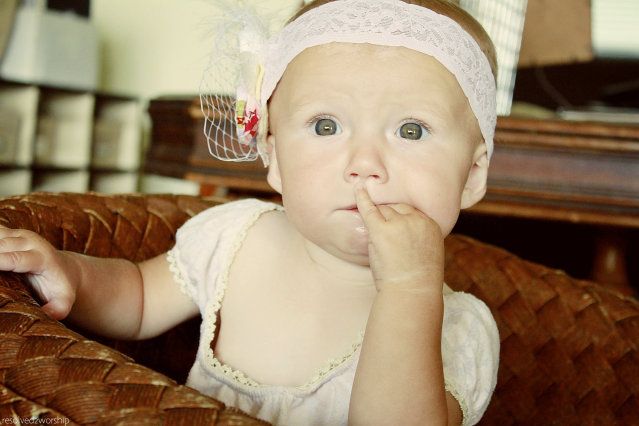 Baby watching a water balloon fight from the safety of the back door
~
Big snake killed in the drive the other afternoon. Not a good kind either. Shelton was walking up from school, head down, tired. He hears a hiss. He looks out of the corner of his eye to the left; coiled there waiting only a few feet from him. He jumped back, grabbed a big rock and killed it. I am grateful it was he who found it first. Lake would have never jumped back. She would have done something more like, "Here snake-y, snake-y."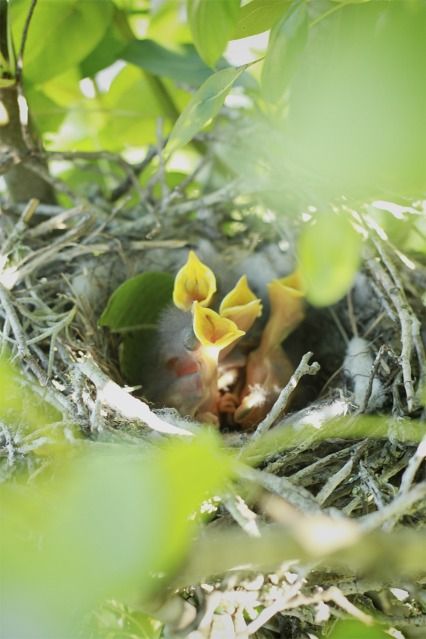 Bub found a nest full of baby birds. It turned into quite an ordeal. We all watched them from a distance for a week or two. Bub kind of adopted them as his own since he was most interested and watched them so often. One night coming in late from somewhere he asked me to take a flashlight and go check on them in the nest. They were fledglings at this point and he was sure one or two had jumped from the nest. I came around the side of the tree where the nest was and shined my light only to shine directly on the head of a snake eating two of the little birds. Course that was not something I particularly found cool. In fact, I was outraged. Those were Bub's baby birds and I hate snakes like I hate satan! Of all the most horrible things to discover in the dark, truly.
I ran, calling out for the boys - who I had no doubt would kill the snake a billion times over and find great joy in doing so. After a loud and crazy ordeal in which two baby birds were saved, a snake shot and chopped, and baby birds buried, Bub had two little birds on his hands to care for. . . or so we thought.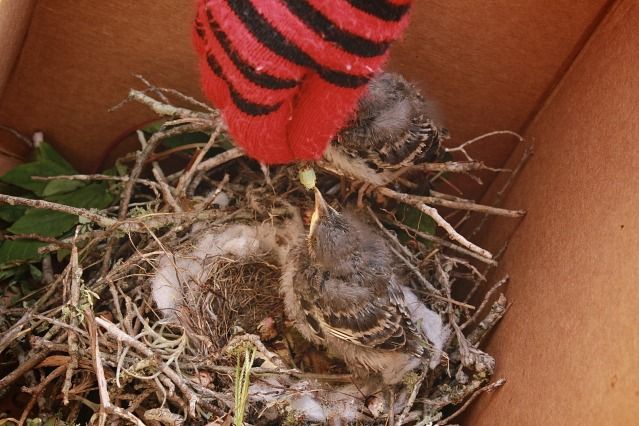 After a full day of him seriously catching insects and such around the clock and feeding the wee little birds, I called the nature center and discovered that it is complete MYTH that a mommy bird will abandon her eggs or baby birds if touched or moved by a human. I was told that the mommy bird is extremely loyal and will almost always return to carrying for her young. We replaced the two rescued birds in their nest and within 15 minutes the mommy bird was back feeding her babies and flying to and from the nest!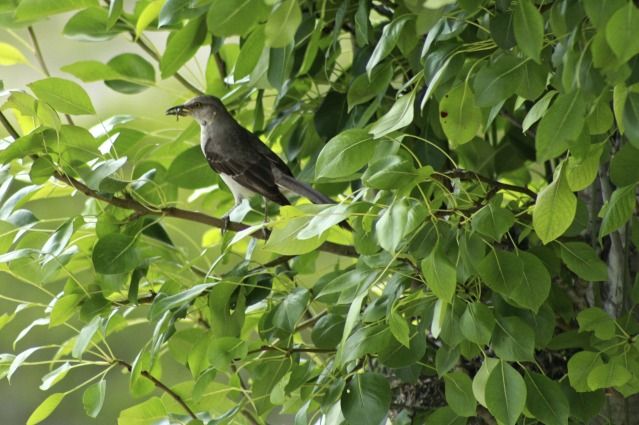 It's not been easy to keep Scott from playing ball even with broken arm and wrist. He is begging for a doctor clearing to get his physical for football. Not happening. He studied late into the night even the last week of school. I'm not sure what drives that kid, but he has so much diligence and determination at whatever he does. He aims high, he fights hard, he takes life with both hands and . . . the world pulls, the enemy wants, and he sees he is not invincible. I see him run to God. I pray that running to Him will remain and grow.
Three more weeks of cast left. He is working hard already with his summer job - saving every penny - as he says, "'Cause I got a car to buy in a few years."
Ah, yes, I'm sure it will come far sooner than I think.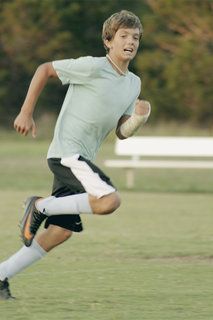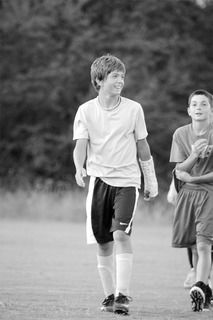 Scott had plans to travel on a trip with my dad - but at the last minute is didn't work out. I watched him work through the disappointment, and finding acceptance of the new plans. I marveled at his maturity through it all. I think he trusted God more than me.
~
We had three wonderful birthdays to celebrate in May!(I will post the 2 girls another time.)
Three May babies because after the first four kiddos we finally seemed to get the hang of spacing the kids far enough apart to give me the slightest of breaks on emotions, body, and. . . well two years between them still doesn't feel like much, but I thought back then we'd come a long way to finally get a two year spacing!
My heart is too full to even know where to start with these younger ones. . . but this post I will start with Bub since his birthday comes first! These three kiddos that, well, if God had just let me have my own way, would never have been. Because once upon a time, four was a huge family and that was going to be it for us. Our May babies, by nickname, are Bub, Itty and Lake. We adore them.
Thank God for a certain wedding that got us all romantic-like and well, made us forget our "plans" of just having four kids - way back in the summer of 2004.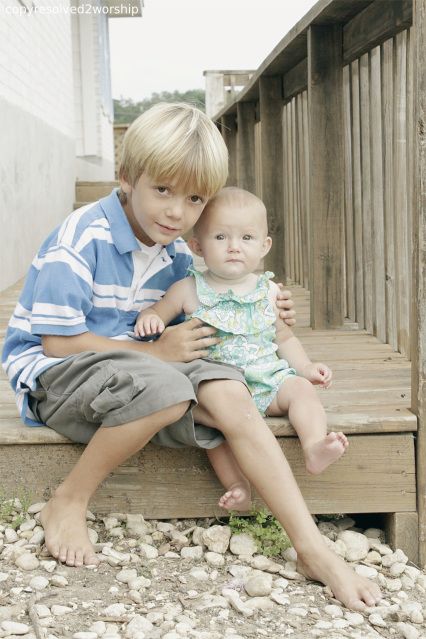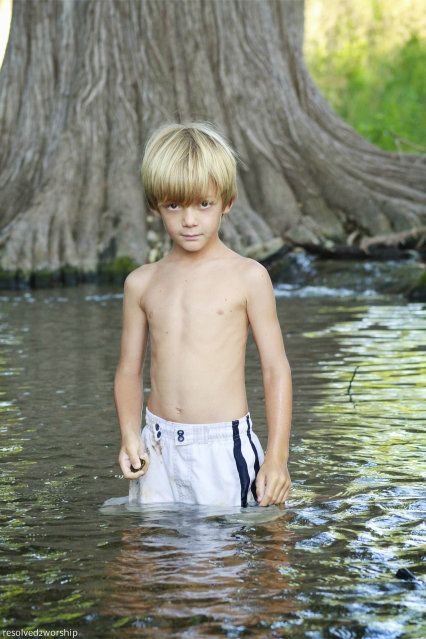 Welcome Bub! He was due the end of April - yep, he was two weeks "late."
I remember when I found out I was expecting baby #5 - Shocked, holding pregnancy test in hand, remembering we'd just a month before sold our baby crib, stroller, and most of the boys clothing! I fell into my regular 6 months of death sickness in his pregnancy just like the rest. I had four little kiddos to take care of, three which were boys who had more energy and power than a regular locomotive and literally threw everything they got their hands on. Seriously, I asked Robert one day during that time, "Hon, were you like this? Did you have to try throwing everything you picked up?"
It was always, "Honey, can you please bring mommy such and such. . ." and before I could finish my sentence it would come flying through the air at me. Not in anger, just seemed to release from their hand in throwing motion! It wouldn't have been so bad but the boys were spot on quarter back style and I had more bruises during those days! If it was, "Hon, take this diaper to the trash for mommy please. . ." I had to always add, "And DO NOT throw it there, walk it there."
Funny, after years of reminders not to throw anything and everything to where it "belongs" - the throwing continues. I don't bother saying "Don't throw" anymore. . . unless it's the dishes.
Bub's arrival was as unexpected as his conception and Robert and I found ourselves in the scary position of delivering him ourselves, alone - after only a half hour of contractions that began abruptly. I was not transportable once I went into labor with intense contractions, pretty much no break between them. I had no warning, no gradual coming on. Just boom. He was there, on our stained concrete floors of our bedroom - a blanket thrown beneath his entrance just in perfect time. Robert was on the phone, being guided on what to do next. . . because Bub came not breathing.
We felt so alone. Yet, we were not and we knew we were not.
God answered "Yes" to my loud heavenward screams for our baby's life. Not because I was spiritual, or said the right things, or trusted, or deserved it. . . but because it was His plan for us, and His plan for Bub. The voice on the other end of the phone told Robert to check for the cord around his neck. Check. Yes, it was tight around Bub's neck. After unwrapping the cord from around his neck once, still no life. Yet, it was around again; another pull around. Pump to the chest, baby thrown upon my chest. A gasp, a cry. Not loud, kind of even weak, but life came. Breath. One of the longest near minutes of my life.
How grateful I was for the experience Robert had. Before Bub's birth, with my history of quick and sudden labors, he had studied up on what to do just in case.
(Since we have been renting I haven't felt much like settling in and truly decorating. This past month I found the container with all the framed pictures and canvases. I took a box of tacks and I just plastered them all to the wall in the living area in no order at all. It was fun and I'm glad I did it because the children have really liked seeing the pictures of when they were younger on the wall.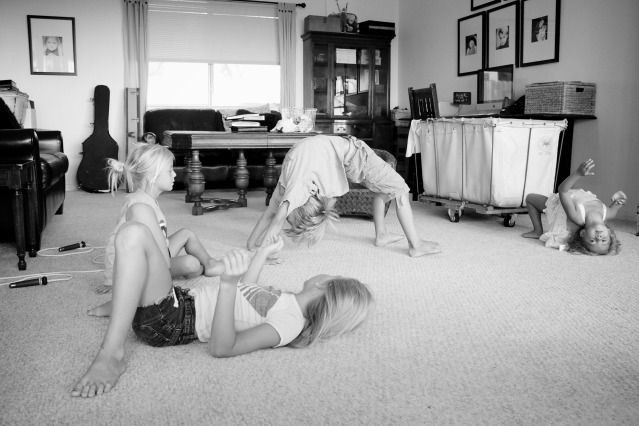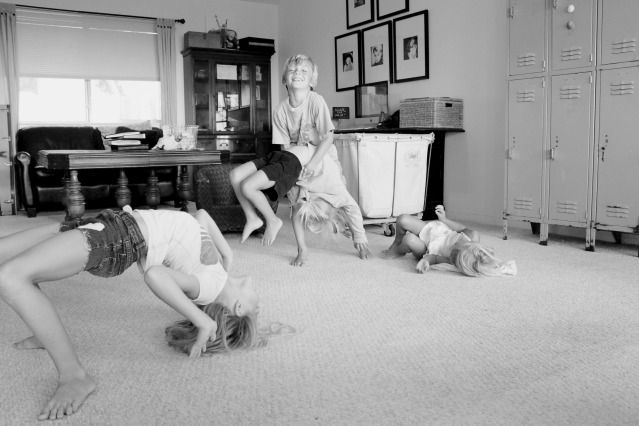 I said I would do anything possible to never have to live through that experience again. . . a hospital birth, induction was planned for Itty. What-do-ya-know. . . hospital room, doc doesn't show, speedy labor and Robert and I deliver our next baby alone IN THE HOSPITAL. All our plans to be so responsible and never be in a situation where we could birth a baby without proper care just in case. . .
But that May 14th of 2005, that warm night Bub came there were cries of happiness. A lot of thanksgiving being lifted up to God.
Help came. The night turned peaceful. He ate, slept, was full of health. Big near nine pounds, huge puppy dog eyes. Beautiful.
To this day, the boy likes to surprise me. He holds the family record for consecutive jump roping. His record, right here in our living room: 412 consecutive jumps with no mess ups or stops and at a consistent speed. Go ahead, try that. We wish we'd gotten it on video because wonder if it could be a world record for a six year old boy. It's a funny thing to see a little guy jump rope with an adult jump rope that many times so perfectly.
Oh, how grateful I am for him. He is uniquely different from his brothers, being surrounded by four girls.
Laid back, gentle. Thoughtful. Respectful. Happy. Quiet mostly, but has such a great laugh. Less competitive then the other boys. Obedient and easy to parent. Just loves life. I'd almost dare to say, though it's a close call with some, that he is my biggest of all nature and animal lover.
Yet, give that kid a football? He can run like the wind. This year in flag he plays wide receiver, quarter back, running back - you name it, his brothers have taught him all the positions and what to do. It's one of the benefits of being the youngest of four boys.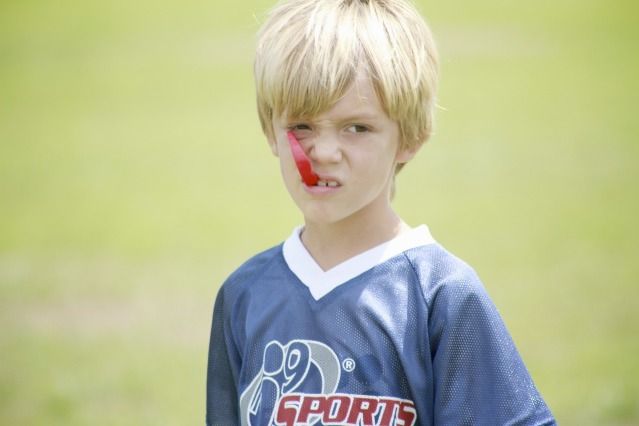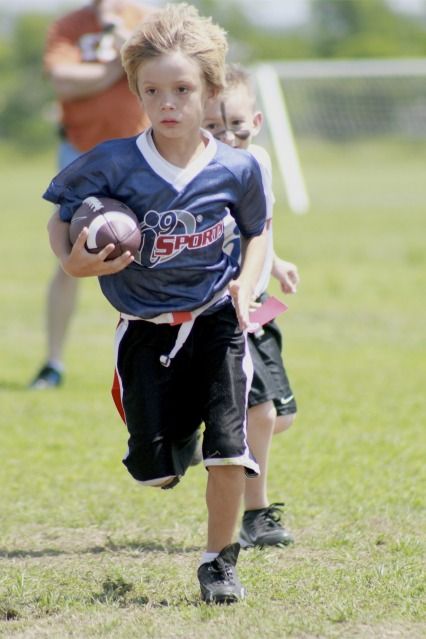 Course Bub is not his real name. I was out of boys names by the time he came along and so I left the naming up to Robert. Yep, totally up to him. So I will never forget the day Robert came in and told me what our little guy's name was going to be. It took a while to grow on me - but honestly I was just glad it wasn't something regular, normal - ya know, something that everyone else has. When Bub was born, he just looked like a Bub to me. He was like a bump on a log. Never cried, slept like a dream, ate like a champ, hung out at the river in his seat like it was part of the deal, and just looked cute.
But Robert gave him this great name that means something so awesome and I know that underneath the Bub that we are all in love with around here that is just calm and easy going, there is something really, really strong.
Caedman ~ means warrior.
Stanley ~ means rock, strength, firm.
The verses I feel the Lord has given me for him and that I pray for Caed:
"Therefore, take up the full armor of God, so that you will be able to resist in the evil day, and having done everything to stand firm." (Eph. 6:10)
And one of my favs: "He only is my Rock and my Salvation; He is my Defense, my Fortress, I shall not be moved!" (Ps. 62:6)
Thirdly ~ "Fight the good fight of faith. Keep holding on to eternal life, to which you were called and about which you gave a good testimony in front of many witnesses." (2 Tim. 6:12)
Just something funny - on the movie, "Horton Hears a Who," at the end the little guy says to the elephant, "Dude, you are a warrior poet."
And I smile when I hear that line because it always makes me want to say that to Bub.
~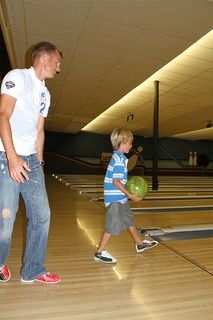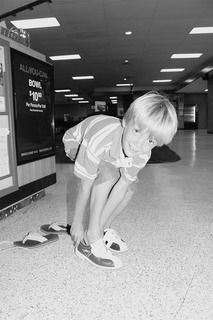 His birthday date with Robert and me ~ he wanted to try bowling; a first for him - had a strike on his last bowl. Seafood was his choice of food - a plate of crab and rice, cheesecake for dessert. A little race car track for his hot wheels was his choice of gift. He sat between us in the front of Robert's truck. His mop of blonde hair long this time of year, his big brown eyes more enthusiastic than usual. He doesn't show much emotion of any sort, but it's there inside and on his birthday we sure got to see more than usual. . . and it's just absolutely adorable.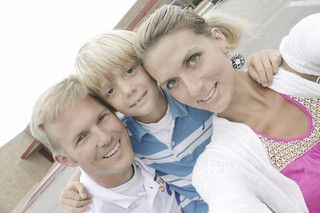 He just smiled all day long. He was thrilled to be seven.
My baby boy couldn't possibly be that old. But yea. I guess I will always think that about him, and every child on their birthday. I love you, Bub. I am proud of you. You sure are doing a great job at taking care of Haven Baby since she came along in this family. She's "your girl # 4" and you are amazingly sweet and protective of her.
~
As usual, each birthday I try to get "birthday pictures" representing that year. I try to do it within the month from their birthday. For Bub, on a day I knew we would be heading out to his favorite place, I threw in a shirt, vest and a hat that was his great, great grandfather's fishing hat in my beach bag - and before he went diving in he gave me about 7 minutes of picture time. Here's what we captured in our short little shoot. I think it represents him very well at this age and his personality. I think he is completely adorable. I'm so glad moms can feel that way, eh?
He is by far the tallest boy out of our bunch by his 7th birthday. He has lost the baby look a lot this past year and looks more like a little man. He is peaceful, consistent, kind-hearted, and is a brave boy the way he hangs in our family being in the middle!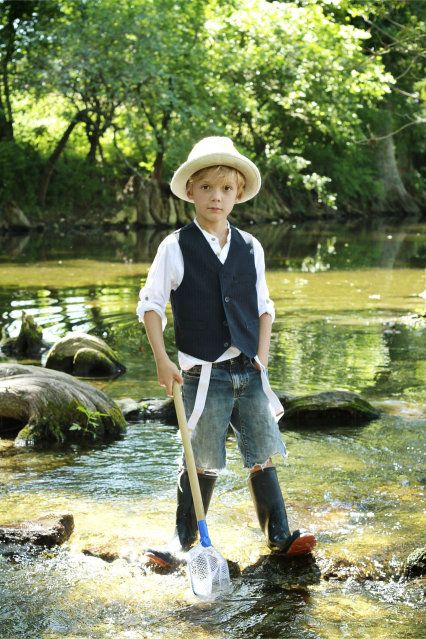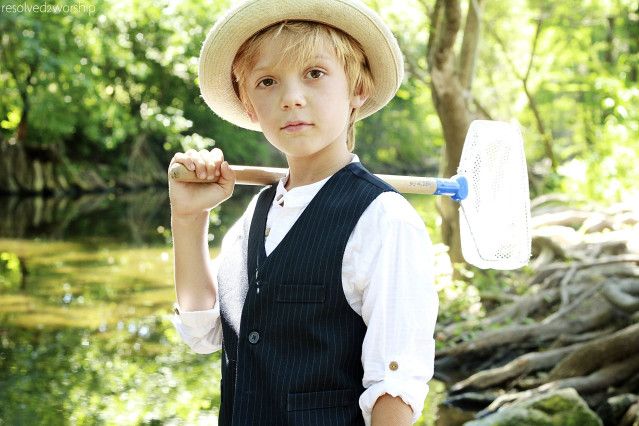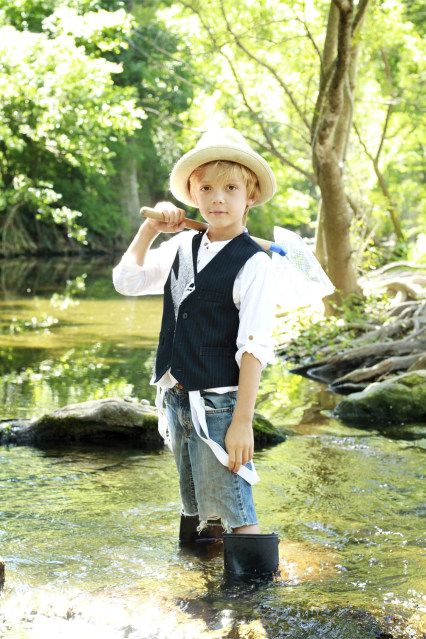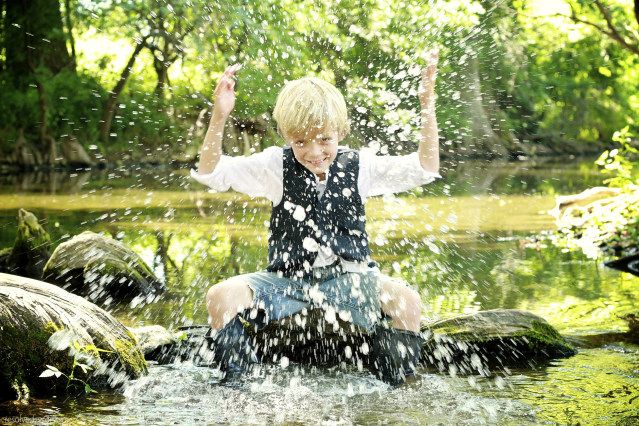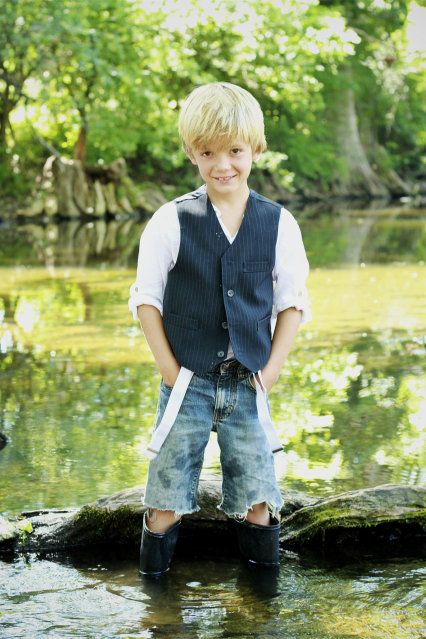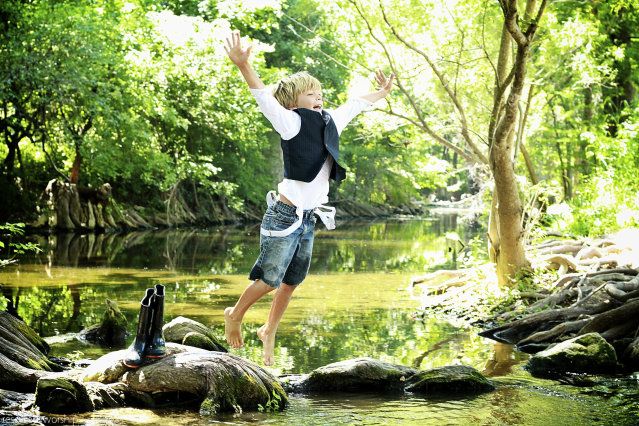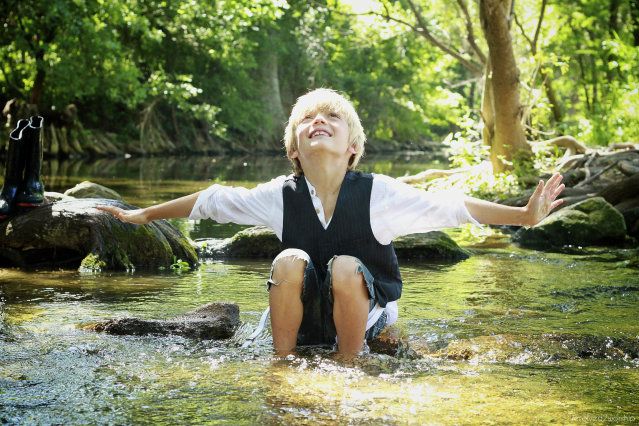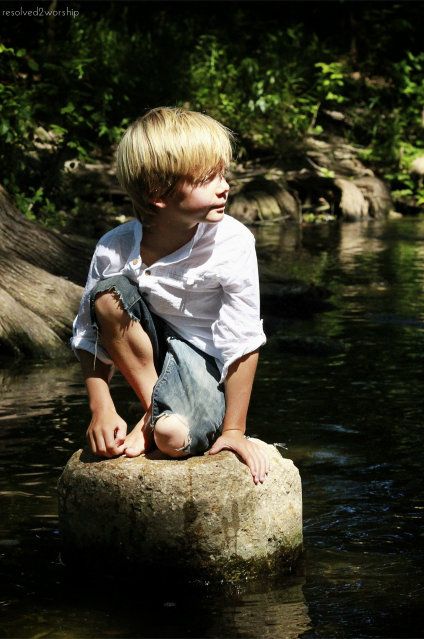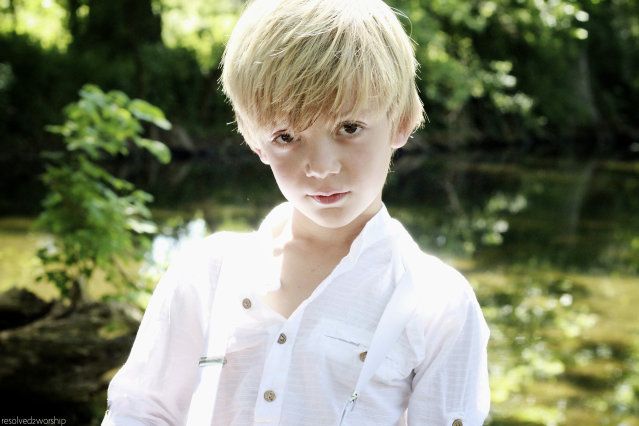 The rest of the afternoon he spent exploring the earth around him. He has an amazing ability to catch critters.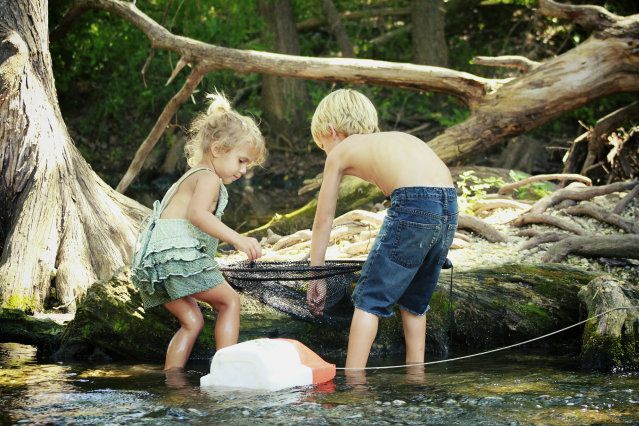 ~
Memorial Day was in May too of course! We didn't take off work (the downside to running your own company) but we celebrated and took a time of thankfulness that evening together. The girls and I had great fun planning and preparing our meal and getting the food ready for the guys to grill. It was yum and a nice breezy evening on the deck.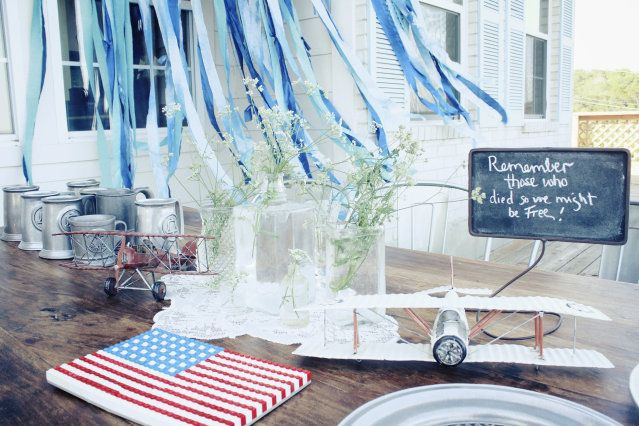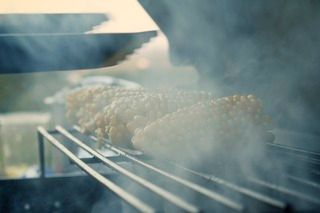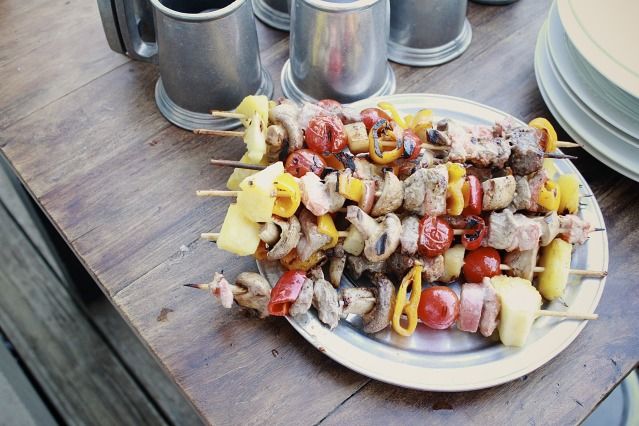 ~
For my side of the fam we do monthly birthday celebrations ~ I hosted May's since three of the four May birthday grandkids were mine. . .
Here are my deck decorators for our party that night: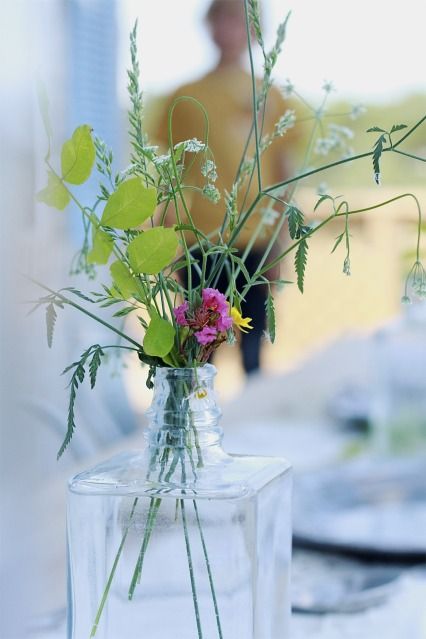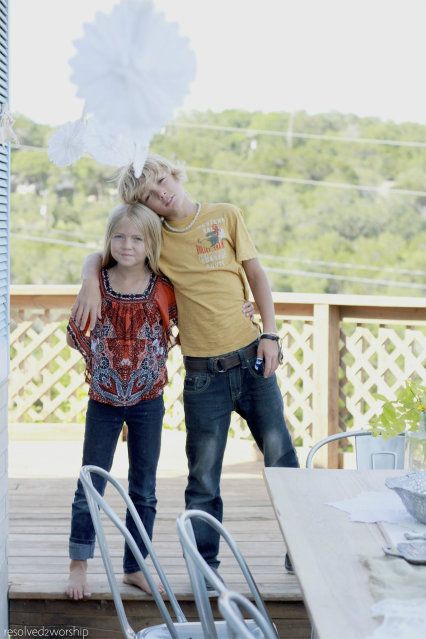 ~
Itty waiting for Robert to get home from work so we could go on her special birthday date! I will post the girls next post.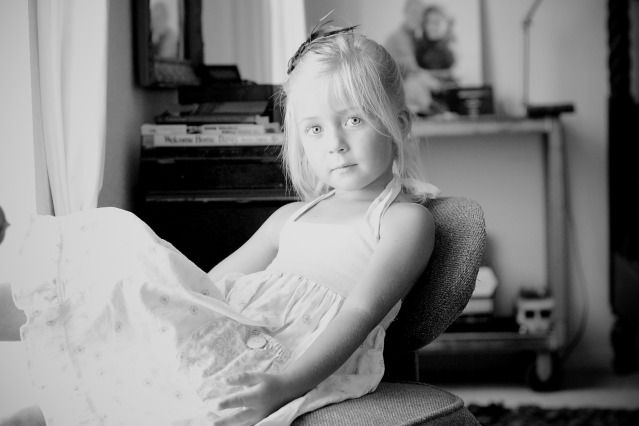 Life sure isn't slowing down. They are growing up so quick. Off to swim lessons now. Should be interesting since Lakelyn doesn't even like to get her hair washed. ha.
A. Ann