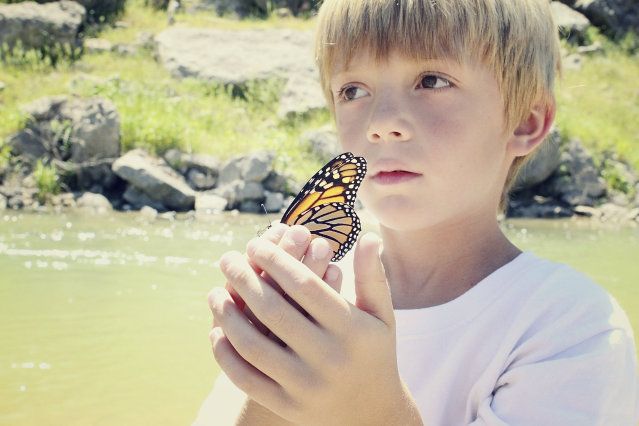 Bub is my huge nature lover - we all are - but he is extra. He wants to be a vet when he grown up. He would be an awesome one.
The box floating pirate on the river. You would never know how hard this is to balance a box with his weight.
The stick in his arms is the key he discovered to making it work.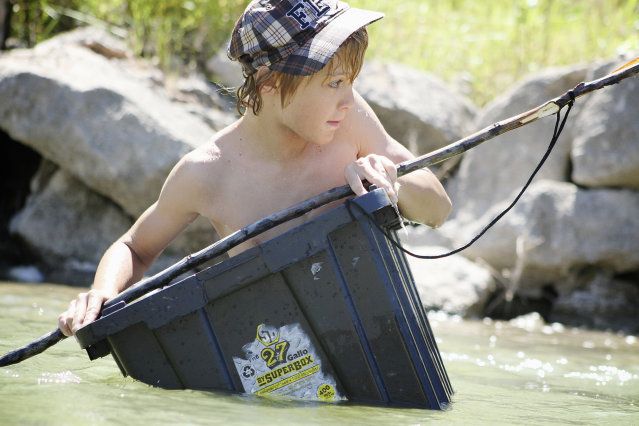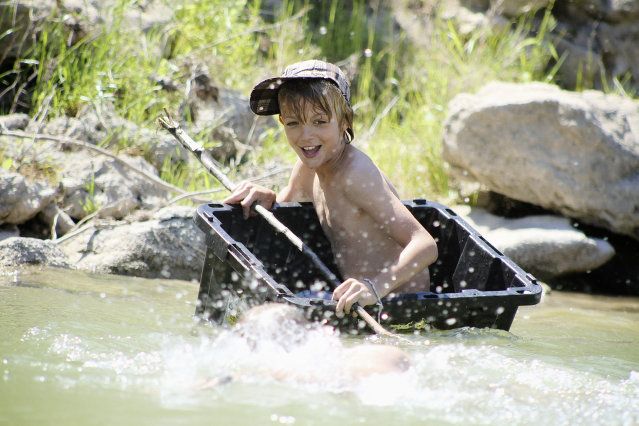 Crazy hair boy - finding rocks to skip.
So can it work with two? not for very far. But they sure had fun trying over and over again!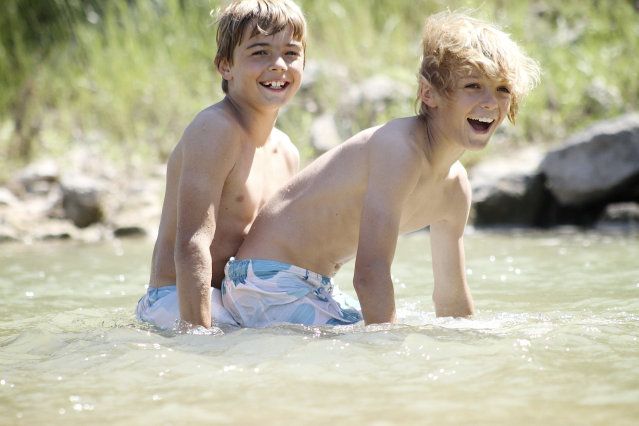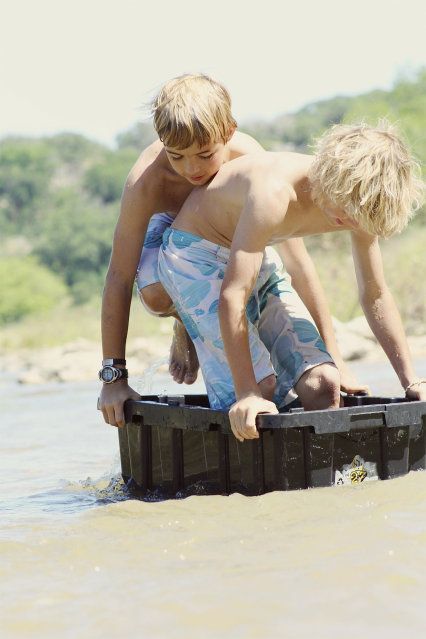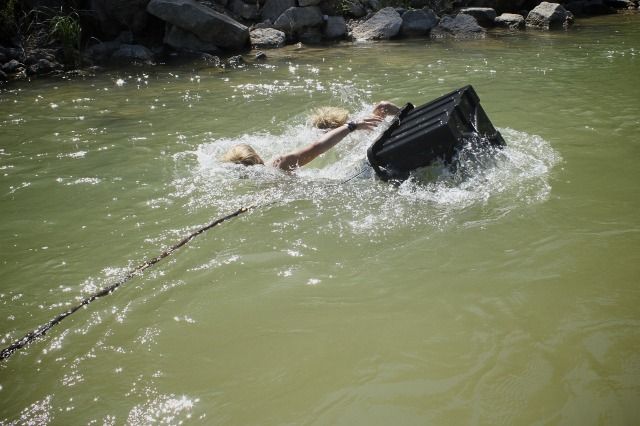 A beauty.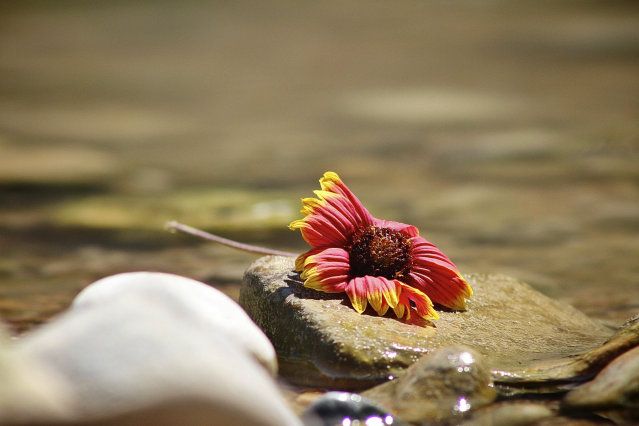 The kids have gotten such a kick out of this picture of Shelton. They are sure he is a pirate.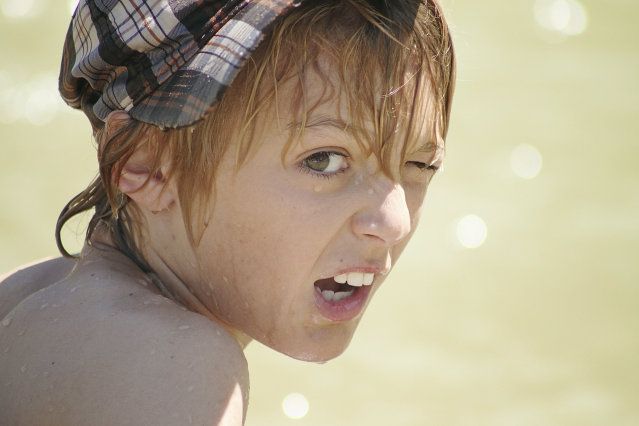 Robert and Scott workin' out swimming. Robert is preparing for a big thing in the fall.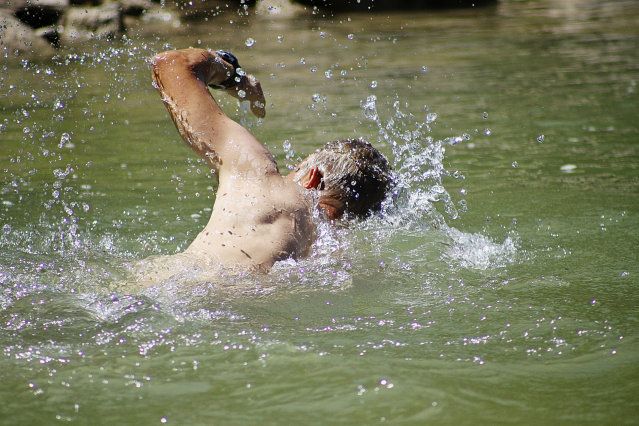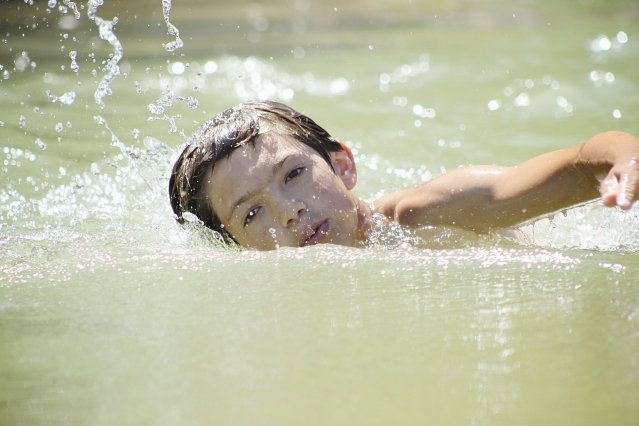 Ah, yes, she expressed my feeling exactly - so often.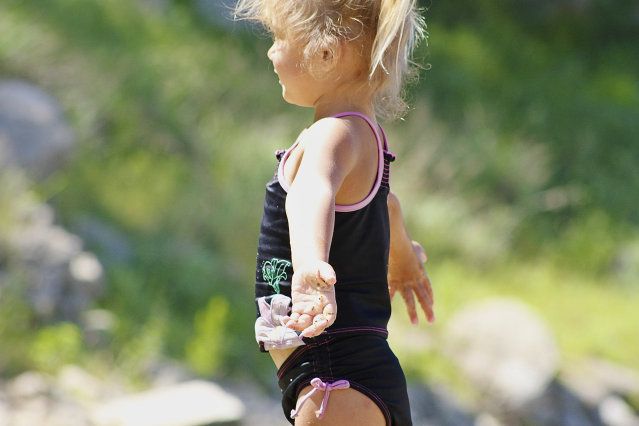 beautiful.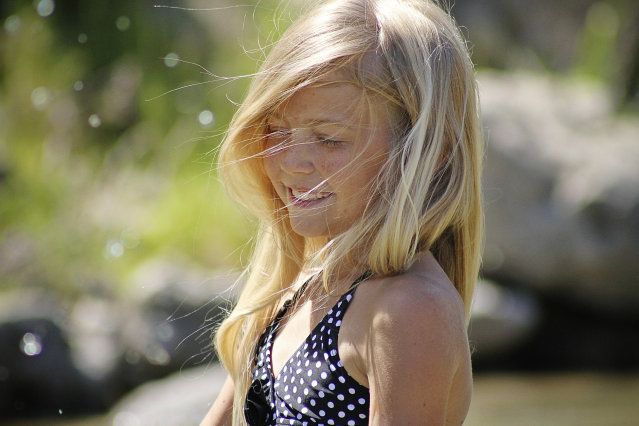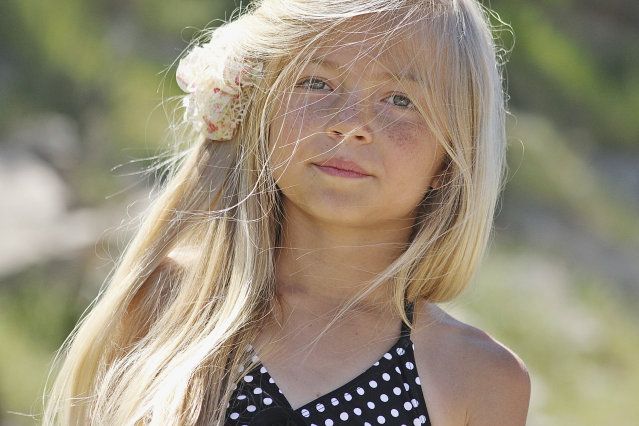 Baby dear not sure - the water wasn't exactly really warm yet.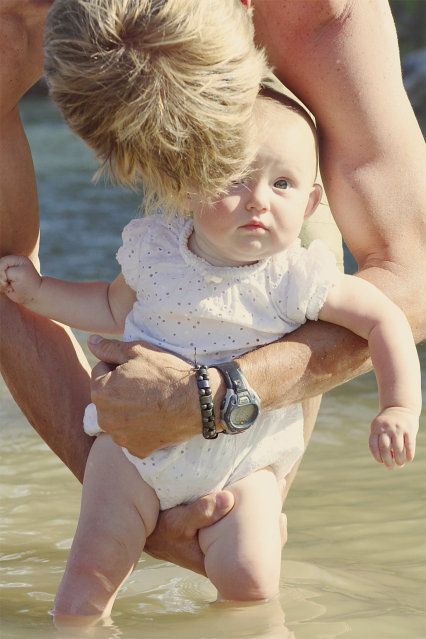 Ten's a crowd.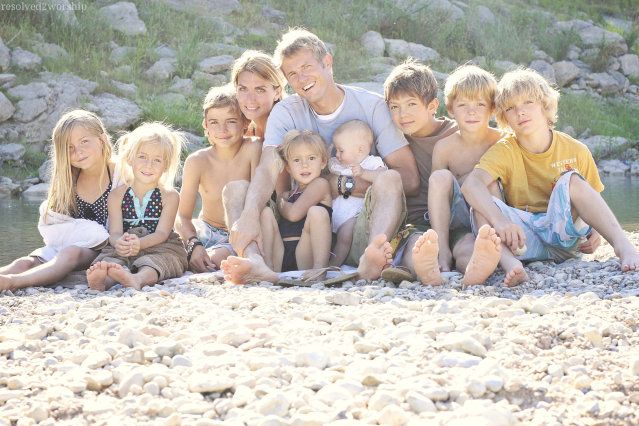 There are two peacocks on my front porch. They are beautiful, but they leave bad messes on the deck. They are the neighbor's, but I think they think they live here. I'm not sure why they come back because one of my sons chases them around like crazy. Maybe they like chase. I know my son does.
This morning is overcast and beautiful across our "mountains." It's damp, very unlike usual. I've been up since dark, getting boys off to school. Looking high and low with half closed eyes for school assignments that shouldn't be lost. Filling out football forms for next year in my half-sleep, making lunches I'm not sure of what. I think I bagged strawberries, bagels, cereal, crackers, all sorts of odd things from the frig. One of the first things out of my mouth this morning was, "Hon, did I sleep through the night???"
I had. I really had. It's a first in I don't know HOW LONG. Amazing.
Lake is always up bright and early. Typically before the sun shows bright she is already dressed in tap shoes, tights, and some sort of whatever. She is aways ready for a dance. Imagine living life that way - all the way through. Always ready to dance away through the day.
We've had what has seemed like weeks of sickness and I'm not sure we are really through yet. Grace has been abounding. I can't believe we are finally seeing the break of day, light at the end of the tunnel, wellness coming to live here again. Doesn't it make you so grateful for well times when you've been sick? This past week I thought about those I know who live life in pain. I had pain that wouldn't go away, my head pounded daily - but life had to be lived, must be carried out - and with joy and enthusiasm. I can't get down times during this phase. Bad moods can't happen. They are too wide affecting. Too damaging to too many little ones.
Course they do happen. And when they do, I am reminded how much I am in need of God. There isn't a moment I don't need Him to carry me, fill me, consume me. For my sake, for my family's sake.
~
I've had the computer unplugged, the car has been broken down and life has seemed slower and good. It's good when it's plugged in and car runs too, but it's differently paced.
There aren't many days of school left for older boys. I can't wait to have them home for the summer, or well, I suppose they will be home more at least. I've sure missed them, though it's been good. Very good. They talk of plans to find summer jobs, always wanting to earn money, stay busy. Christian less so - he is more content to read the summer away. He likes using his brain more than his braun compared to the others. He had a goal of reading a million words from February until April, and he did it. He keeps track of stuff like that. Falling asleep nearly every night - book in hand.
My parenting skills have been put to the test more than ever before with Lake as toddler age. So cool how different kids are from each other. She is a powerhouse. . . for lack of a better word this morning. She is determined (better word than stubborn my mom always use to say!) and she is independent, major so. She is fearful of nothing. She does things I've had no child do, energy none have surpassed, and expressions that are hilarious. She is the comedian around here (along with a few others of lesser intensity) and has me constantly wondering what to do, say, respond, etc.
She is presently outside in dance get-up yelling at peacocks who are perched on the roof, "You get down here you peacock or I will shoot you in the leg!" She speaks very articulate and adult like. Never baby talk. Big words, clear as a bell.
Brighton sits quietly at my side, carefully sketching trains and coloring them in the lines as if she will be graded. She says sorry if she even remotely does something "wrong." She looks wide eyed at Lakelyn's actions, words, faces.
The two make quite a pair. I go from one to the other. I love them equally so hard, so full. Yet they pull at me so differently, they both yearn for my affections, my affirmation and go about it so completely opposite. Both born braving the entry to a large family where fitting it doesn't come as easy as normal families. I tell myself they will be strong because of it. . . or rather, they have that direction as an option. Robert and I have a whole lot to do with what comes of how they survive being some of the last babies of a this crew. I remind myself what I had the energy to do and did with my first kids. I hope I have learned more since then. I hope I can continue to pour out for them. I commit to. I promise to. I strive too.
Amazing how it feels inside to have your heart stretched to such lengths. I never thought my heart could hold so much. I wonder if it can at times. God is big. Large. His love is large. He can use me. He can have me, to love them all, all my days. God isn't just some idea that I fancy will help my head think I can do this mom thing with eight. He's not a good word. He's not something I attach to some list of rules or issued based life-style to earn His love and acceptance. He's not something my parents brainwashed me to believe, say a prayer to and think heaven would be my home when I die.
He is real. He has changed my heart from wanting darkness, to longing to live loving others more than myself. Only He can do that. I tried on my own for the first 15 years of my life. Frustratingly impossible. Without God, selfishness reigns, though at times dressed up to look like "love" or even "godly."
~
It's softly raining now. The peacocks are loud on the roof, Lake would still be standing out there, taking in the rain, yelling about killing them. But I do have limits, as much as I encourage adventure and exploration around here. :) I will not let them go near to harming those birds. I imagine having their feathers though at times. . . for crafts.
Course we all know Mothers' Day happened. Robert and the kids gave me jewelry. I love jewelry. They are beautiful pieces. Even more, and special, they blessed me with love, respect, honor. Hugs, kisses, appreciation. I am a grateful heart. I don't deserve their love. I don't demand their love. I marvel at times that they give it. I have failed, I have fallen. By God's grace alone have I risen again after each time. By His grace alone I say, "I'm sorry." And "I was wrong, forgive me."
In those words I have found bridges instead of walls. I will have to say them my whole life long. I want to mean them because they will know if I really do mean them, or don't. They will know if I am too proud to love them right. It will affect the way they view God. How they view christianity.
I'm one of them, a kid growing up. Not arrived.
I went from childhood to marriage with no stop in between and my twenties were spent wandering, questioning, fighting, finding Him while birthing children and finding out what it meant to be married and not just love myself, all the while thinking I knew how to love unselfishly. His mercy though has carried me on. I reach out to them with what I've been given by God, and by others. I see God come in the gap when I am not enough and don't have what it takes to be a godly mom. I see my stumbles, I see my frustration that surfaces and boils over. I see my tiredness debilitating at times. I wonder if I am fit to be a mom, I wonder if I will wound them. I wonder if when they are adults they will look back and think, "Well, I don't want to do that. . ."
And they will. Because don't we all, over one thing or another because none of us had perfect parents. I praise God mine never claimed to be because it makes for a good relationship! Because our parents were like us - learning, not arrived and didn't know. I'm grateful for parents who acknowledge they journey along with me. I glean from them because of their humility. I look up to them so much in this season of my life because they have been willing to walk with me, beside me, and yet give out grace and knowledge that God has given them in a way that is loving and humble.
My mom has always been so down to earth and real to me. I love this about her. I never saw her parade around differently outside the home then who she was on the inside.
When I was young she walked that season along side me, leading me, teaching me, learning with me. Now, this season that I am an adult woman, she has moved into this season with me - not mom-ing me like when I was a child because that season has changed. But being a mom for the season, this adult season. She has encouraged me like pretty much no other. She walks with me. Mostly, through prayer. But also through her listening ear. Through her wisdom. Through her acceptance. Through her serving me along the way.
I am forever grateful. Her heart has been large for me. More than I will ever even know. . . but maybe someday I will know, when I am in her season and have adult daughters.
I love her for not putting herself in the forefront, for being the one behind the scenes through the years. She was strength behind my dad that people probably never knew. She has been an example to me of a true christian. Not because of all that she said, or preached, or tried to portray. But because of her authenticity that radiated to me by her willingness to be a student of the Bible, to be a seeker. A woman saved by grace, loved by God, longing for Him, seeking Him, learning to trust Him - and walking with me as I have come along side her wanting the same, seeking the same, learning the same.
I want to be that to my children. Not sure how, but I know my mom didn't know how either.
So God must be big. Good. Redemptive. Powerful. And have wonderful attributes of what a mother's heart is suppose to be. . . and when we are in relationship with Him, real relationship ~ leaning, humble relationship - He pours through us in our weakness, and produces the fruit that gives Him all the glory.
A. Ann