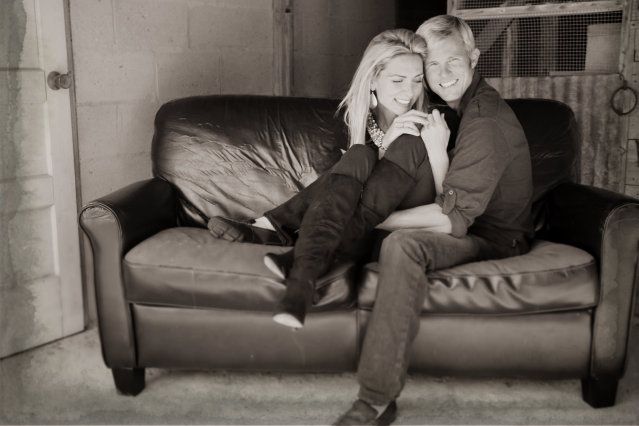 (Us - more in love than ever - this past week, Thanksgiving 2012.)
The Saturday after Thanksgiving, 16 years ago, he asked.
I said yes.
The adventure began! Big, amazing, incredible, I could have never-ever-guessed-type adventure. Those kinds of adventures!
The kind movies are made of. Like Jane Austin type stuff. But with even more turns of events, people, places, joys, sorrows, and children.
A story, one we really only know. Just us; our story. People could pretend to know, but no, just us.
God's story, really. He knows even better than us. Each chapter, year, each tiny or big detail.
He just let us be the characters who needed some major molding and growing. Working out.
Because He cared. Because He loved. Because He knew.
He knew we were perfect for each other in every single way. Do I agree with the way it all happened all those years ago? No. Would I ever encourage another to say yes in the shoes I found myself in? No. But nevertheless, I am glad I said yes and because of what we have walked through, I have discovered what love is. . . and what it is not.
How thankful I am for the saving power of Jesus Christ.
How grateful I am for my husband, whom I love with all my heart, soul, with my everything.
My life.
I am so glad he asked. I am so glad I said yes.
It has been worth it all.
It will be worth it all.
Robert is worth it all.
Love for Christ is worth it all.
And God's faithfulness is what has breathed the life in us to be faithful to stay. To love.
Not in a dull, I'm-in-this-so-here-I-am, but like. . .
Way more than kindred spirits. Way more than best friends.
He is a part of me. In my very deepest of me. Unexplainable. Not a feeling I know how to find words for.
One - in soul, body, spirit.
I have fought for him in more ways than I will ever write here. But it is written,
In tear stained journals. Written in our hearts, in the heavens. His story.
He is worth everything I have given or lost to have him. He has given of himself so much for me in the same way. We have fought for our marriage. Hard, long, wounded at times.
You hold dear what you must fight for. Whom you fight for, die for, self dying maybe? Then there lies the depth that is explainable in a relationship.
And that is marriage. It is not pie. A shopping trip; or something to let someone else decide for you. Or something you can figure out all on your own. Not something light or easy, say, like - oh I don't know, easy like a walk in the park. Wait, that doesn't work for me - any mom knows walking through the park with kiddos isn't easy. So, easy like eating pizza, or easy like falling asleep after a long day. . .
The enemy of our soul, he hates marriage - he hates marriages between one man and one woman who claim to love Christ. Better plan on there being something to be tougher than tough if you hold the name of Christ because he is out to destroy God's name and destroying your marriage is the best way he can take God's name and rub it in the dirt for your children, for anyone.
Are we up for doing battle? Battle against the enemy? Battle against selfishness, like in a way you have never faced before? Doesn't sound so exciting?
Contrary. - Selflessness, life-service to better another beyond ourself - ah, there lies what it means to really LIVE this life!!! Fullness, satisfaction unfound anywhere.
Every single day are we aware that there is an enemy who wants to destroy our marriage and are we serious about fighting and doing every single thing we can to wage war against the enemy? If we really understood this would we approach each new day differently?
Do we know that the enemy will use any weapon he can against the unity of our marriage? It might be money, or lack of - your parents, his parents, disagreements that really don't matter/or ones that do. Lust, deceit, messed up priorities, homeschooling, facebook, your new phone, new job, no house, no kids, or say - even idolatry towards having kids! - The past, worry, worldly mindsets, addictions, personality differences. . .
Good or bad things, it doesn't matter - anything that will divide and conquer. The enemy hates christian marriage.
It's pretty cliche to talk about "Christ centered marriages" but do we really have a clue what that is?
Sinless? No, no such thing.
Selfless? Yes, that's the goal.
Emptied out of me; me, my way, replaced with Christ's life living through me.
~
Anyway,
in celebration of 16 years since our engagement, I praise Jesus Christ, who is the same yesterday, today, and forever, and who gets all glory and honor for continuing to pursue Robert and pursue me. . . He has upheld us through one tidal wave after tidal wave. Who has been and is our Anchor.
He has never let us go. He has held us, drawn us near, and is drawing us near still - through hope, through trials, through joys, through His great love for which He has loved us.
We love dancing to Bryan Adam's song, "When You Love Someone."
The words come crooning through the speakers, my bare feet trip over his work shoes on the living room carpet, each phrase I can think of a memory in our relationship where I'm like, "Yep. So true." I just rest my head against his shoulder, and breathe in. We both know in the deepest part of us all that we've risked to have each other fully. It has opened our eyes in greater understanding to all the sacrifice that Christ did on our behalf. Never thinking twice. He loved us that much.
That's why we can love each other that much.
"When you love someone, you'll do anything.
You will do all the crazy things that you can't explain.
You'll shoot the moon, put out the sun, when you love someone.
You'll deny the truth, believe a lie, there will be times you believe that you can really fly. . .
Your lonely nights have just begun when you love someone.
When you love someone, you feel it deep inside,
And nothing else could ever change your mind -
When you want someone, when you need someone, when you love someone!
When you love someone, you sacrifice. Give it everything you've got and you won't think twice.
You risk it all, no matter what will come, when you love someone.
You'll shoot the moon, put out the sun, when you love someone."
Alyssa