For weeks the little girls asked about the Fall Festival - you know, "How many days, Mommy?" And then you say, "Oh, maybe 20. . ." and they say, "Is that tomorrow?" and you say, "No, it's a long, long time still, Honey?" And they say something like, "In two weeks?" And you say, "Yes, well, no a little more than two weeks. . ." And they say, "Is two weeks at Christmas?" You say, "No, before." They say, "Tomorrow?"
The festival finally came and went. It was everything the little girls had hoped for and more. . .
There was a cake walk and our family had an unfair advantage because the odds were a member of our family would win a cake nearly every other time. We won 13 cakes and returned more than half to the event so the cake walk could continue long into the night fully re-imbursed. The other cakes came home, three of which were chocolate on chocolate.
Saturday morning we had chocolate cake for breakfast. Or some did because by the time I woke Saturday morning and walked into the kitchen there was a half eaten chocolate cake sitting on the table.
The weeks leading up to the festival the girls chatted at least everyday about what they were going to dress up as. Morgan was sure from the very beginning, dead set on being a Native American. Maybe it was because of her history lessons. She didn't even entertain any other options.
I could think of several other options she would be more convincing as. I just couldn't picture a blonde haired, blue-eyed, freckled Native American.
I kept my mouth closed and listened to her brain storm her costume ideas and got excited with her. My mom let her take home some fabric and headband from her house and through October she put each item she found for her costume in a bag in her room. A week before the festival she tried it all on to see how it would look all put together (that's when we captured her pictures) and she was so pleased!
My imagination thought up a story to go with her pictures. . . kidnapped as a baby from her home she was raised as an Indian. . . ya know, one of those. Things like that really did happen, sadly. Morgan likes books like that. She is all into adventure. I'm not sure she realizes adventure goes hand in hand with suffering. I'm not sure why I even think of things like that. Maybe because I am the adventurous type. Maybe because it took me three decades to figure that out.
It's kind of like how Shelton always likes to climb to the top of the highest trees by the creek and EVERY SINGLE TIME he comes home with poison oak rash all over him and it lasts a week. He is miserable, especially at football practices with all the heat and pads on top of his poison oak. Yet, every time we go to the creek he begs to climb the trees. It's our biggest fight. He is sure that this time he won't break out. But he always does.
~
Brighton was dead set on being a "princess," particularly Cinderella, for the festival. She wore a dress up dress she got from her cousin and my necklace for a crown. She asked, "Can I please wear that black stuff (mascara) that goes on eyes, Mommy?"
I don't know, I just couldn't. . . maybe I should have let her, I don't know. I told her lip gloss and a tiny bit of light brown liner would have to do. Not sure why really, except maybe that her eye lashes are pretty much the most amazing lashes I've ever seen and mascara wouldn't enhance them, just make her look silly. Like tots in tiara silly, which just isn't even pretty. Maybe I should have let her look silly. Maybe I shouldn't be so strict about mascara . . .
~
Lakelyn dressed up as a rabbit for the festival.
Speaking of rabbits, I can't help the rabbit trail here. . .
All these little girls around now and I couldn't articulate even if I wanted to all the thoughts that go running through my head these days about having girls.
It's weird. I want my four girls to know beauty isn't about putting on stuff, that it's cool to be natural - at the same time, there isn't anything wrong with creating, painting and enjoying the gifts God has given! They see me go out pretty much daily without a stitch of make-up on, but that's because time doesn't permit and I'm okay with being natural. But I like make-up and being made-up too.
Brighton particularly will ask me, "Mom, can you wear make-up today? I love it when you do." She is fascinated and even this morning she is the one out on the front porch painting her toe nails - every other toe blue, the others, red. Hum. :)
She is like me, so like me. It scares me a little. I question whether my creative/imaginative/artistic children are trying to identify with someone, or something or the world in a way that isn't good. Forgetting that that isn't at all necessarily what is going on. I should know, I was one of those kind of children.
Often times our judgements are wrong. I have two out of eight that I can tell are very much creative, imaginative, design driven, gifted individuals. These two were fashioned by God this way and I love seeing them display their tastes and creativity in what they are interested in and want to look like. I know how they think, feel, see life. I know how people will misjudge them. I hope to not be one in their life that will squelch who God made them to be. They both have an amazing ability to see and enjoy beauty all around them in every area of life.
Growing up, my parents always encouraged us to not put our identity in our outward appearance and to make a clear distinction between how we looked and how the world looked. My mom took time to do Bible studies - particularly I remember the ones on Proverbs 31, and more particularly the verse where it talks about beauty being vain but a woman who fears the Lord shall be praised.
Somehow and I'm not sure how, but from a very young age I kind of interpreted that verse as: "Beauty is wrong, worldly and sinful but a woman who doesn't ever think about beauty, never ever focuses on it and just thinks about the Lord - that woman will be a true christian."
I'm not really sure how that interpretation got plugged in my brain, but somehow it stuck hard and I got pretty screwed up in my emotions because of it. It's not funny, but kind of is, how we can take on stuff internally that isn't even God's Word and then it goes and effects our attitudes, actions, fears and even judgements of others.
I was taught good truths and my parents had a heart to lead me away from a life of emptiness or pursuing vain things. My heart response to what my parents taught me wasn't always cool though. I fought shame and guilt for being me. My uncanny ability to remember every single tiny detail of someone's hair, face, clothing, jewelry even having only seen them briefly for like seconds made me think I had some problem with worldliness. My fascination with designing hair, make-up, clothing didn't go away no matter how much I tried to fear the Lord. I was very different than my older sister or my parents in this way and I felt guilty for being different. My flesh responded like that probably because my parents were my idol and I cared more what they thought, or I thought they thought, then what God thought.
I see things different now.
I am grateful for all my parents taught me in regards to this subject and I hear myself repeating the same things to my own daughters - doing the same Bible studies! But then I remember that probably some of my girls are taking things the same way I did and I have to remember to balance it out and be careful to explain God's love of beauty - the Creator and greatest maker of beauty and to encourage their God-given personalities and praise Him in front of them for how He has made them inside and out.
God created me to love to create and notice all the little details, colors, shapes, textures, imagine things new, want to make-up, shape-up, live up, explore outside the box, and enjoy design of all sorts. I see now that it was wrong for me to carry shame, and to reject myself and how God made me. I was rejecting who God made me to be because I didn't want to feel rejected by others or feel rejected by who I thought God was. I don't want my girls to carry that shame.
Interest or creativity in the area of outward appearance can often be misjudged as vanity or too "worldly" within religious circles. Women aren't naturally nice to each other in this arena, rather particularly harsh judges of appearances without knowing a thing about someone's character. I've had to get free from fear and from lies concerning this type of thing. I spent years living in fear to be bravely me. I lived by others' opinions instead of God's.
Maybe I see things entirely different now because I think Jesus is more real to me then in the past - more Him and less of religion. It took living through some pretty fussy stuff with some pretty fussy people to have my eyes opened. I'm beginning to understand more and more that putting on my make-up and curling my hair can actually be an act of worship to God. It's a heart thing. To be able to have time to create, to be feminine, to be the woman He created me to be - doing that in joy and thanksgiving - it's worship to Him, the Creator. At the same time, skipping the time spent on myself to better serve someone else might be the act of worship I have on another day (most days, in this season!).
Balance is always a good thing. That word balance is seen so differently depending on community, upbringing, maybe location even in our country, family - whatever. What one person says is balanced in this area, another does not. Good thing it doesn't depend on what others say, eh?
I'm not sure I have balance yet, but it's what I am pursuing. It's not going to look like someone else's "balance" because nobody is just alike and God doesn't do the same in any of our lives. But balance is what I want to live out and teach my girls. I love that God made me a woman and I want to be the woman He made me to be. I want my girls to become women who are free in the Spirit in this area. I don't know exactly what that means, but I am seeking. I want to be feminine, fashionable, free to create and try new things. . . but all in leading of His Spirit.
I know I fail some days to get what it is He is leading me in. A lot of times, in this stage of motherhood, I don't have one second to think about what I'm going to wear or not wear. Getting clothes on period and everyone else having clothes on is a good enough goal to shoot for! But there are days I am able to make time - I delight in that time! It's special and it's a privilege to be able to look my best for Robert, and give back to God thanksgiving for how He created me as a woman. It's good for my girls to see this side of me too. I praise Him for the times I am able to use my creativity and giftings with what He has given me in the area of outward appearance. It is fun for me. I know that God is pleased and rejoices in how He created me.
I have had to learn the hard way that His leading will not come through fearing others, peer-pressure, or by other women dictating what they think I should wear or look like because of their own insecurities in their marriage relationship or their own interpretation of God's Word. It's not God's leading if it comes through some man other than my husband - there are plenty of men out there preaching what all women should look like or do. Strange too, they all say something a bit different from the next on what is "right" or "wrong" yet all say they know God's will on the matter. Course it doesn't come through the world either, magazines, pintrest. It won't come through my own carelessness or selfishness in just what I want to do.
It won't be easy and it's not always simple.
I see other mothers and what they are doing with their daughters - on a wide spectrum. Some I see and think, "Goodness no!" on both sides of the ditch! Others I see and think, "Well, that seems right. . ."
But then God pricks me kind of nicely and says, "No lookin' around. Just look up." That's really hard to do when my flesh just wants to look around me for answers instead of looking to Jesus.
I have four girls of my own and I need God to show me how to love them in this. More and more opportunities are coming up where we are walking through these types of conversations. I am asking God to show me His will in loving them through this - not based on fear, legalism, others' opinions or judgements - or my flesh and selfishness.
Ok, boys are easier after all.
All this means once again, and yea I know, sounding like a broken record on this blog, but it means relationship with Jesus. It means asking God to give me the strength to keep my eyes on Him and not get sidetracked by outward appearance whether it be in legalism or in vanity. It means not being scared to be judged and it means not judging.
~
Funny, the other day I was reading Proverbs 31 to the three older girls and Morgan sat there so attentively and then said, "Mom, does that one verse you just read mean that God wants us to dress in fine linen and purple (Prov. 31:22)? but I don't think I look good in purple." And her thoughts poured outloud and she wrinkled her nose about it all.
I wrinkled my nose with her because that particular verse sounded to me as if the "Proverbs 31 woman" was being praised for being well dressed, and fashionably so for her day!
Then I said something along the lines of:
"Well, if I sum up the very few verses in the Bible that talk about women and outward appearance what I get is:
-Our relationship with God and our heart is more important than what we put on or don't put on. God and the reality of our heart is always priority over what is on the outside.
-If we idolize anything other than God, we are not loving God. Don't idolize your outward appearance and get all caught up in dwelling all the time on what you wear or don't wear.
-Outward appearance is not ignored by God or others. It is often noted throughout Old Testament. All things are to be for His glory, so is our outward appearance.
-I get that vanity is useless.
-That appearances can be deceiving.
-I get that women are to be feminine, to be obviously separate in their attitude and dress then men. So if someone mistakes you for being a boy, there is probably some changes that could be made.
-I get that we are special and made perfectly just as we are.
-I get that God loves beauty and His beauty is to be praised and all His creation shows forth His amazing creativity and beauty.
-Beauty is not bad and is to be for His glory.
-I get that beauty is not defined by man, but by God - and all things He makes are good. There is beauty in everyone. He makes no "mistakes' on anyone.
-I get that we aren't to judge people according to their outward appearances.
-I get that physical beauty is fleeting and empty. I get that lots of money spent on it is a waste.
-I get that God doesn't put beauty down or ignore it - He says that our adornment should not be merely braiding of hair, putting on dresses, fine jewelry, all that kind of stuff. It's not to be our focus, our life, the thing we make the big deal about. The big deal is to be our spirit, our heart, how we love others. Our inward character of the heart. The braiding of hair, dresses, jewelry - those things aren't bad - they are wonderful feminine things but they should not be what we live for or idolize.
-I get that modesty is a heart thing even more than a dress thing.
-Though modesty is never defined nor explained in the Bible, it can't be ignored that it is commanded.
-If God had wanted us to have modesty defined by a list of rules, He would have given them. I take it He left us the Holy Spirit instead of a list of rules.
-I get that judging others is much, much worse in God's eyes then wearing the "wrong thing."
-I get that we are to be patient with and consider those who are the "weaker sister." (Those who live by lists of rules.)
-I understand that to love my husband would mean that I would want to bless him, ask him what it is he likes and not just dress for myself.
Morgan sat there, hanging on every word, serious expression. She's a big thinker. She doesn't talk much, but when she does, it's usually pretty deep and thought through before voiced. She replied, "Mom, do you think that satan really wants to get girls confused on God's heart on all this?"
Yeah, I'm pretty sure satan is after getting women sidetracked, period.
God says a lot about loving Him and loving others. That's the sum of all the Bible. The sum of the Bible is not a bunch of rules and life style issues to be fought out so people can prove their own righteousness before God or man. I'm not always sure what it means to love God and I'm not always sure what it means to love others. I know we must be sensitive to those who make a big deal out of laws, on the other hand we should never be controlled by or fear them or follow them. We serve God, not man, nor ourselves.
I have had a hard time learning this in life and I'm still learning. We could be dressing all the right way and be empty of love and headed to hell. We are going to grow as we go. God doesn't want us to get caught up either way on either side of what I call the ditch. He doesn't want us to idolize ourselves and beauty so that our focus is only on our outward and fashion and make-up and all that stuff. Then there is the other ditch of getting all caught up in defining down to all the little details how a woman should be "modest" - both ditches are selfish. Both are a trap and both are empty. The only difference I see is that with the later ditch, you think you are righteous in your behavior, but it is not God's righteousness, but self-righteousness. Self-righteousness is more blind.
~
Wow, long rabbit trail.
A lot of thoughts along these lines. A lot of baggage I carry into this mothering thing with my girls along these lines too.
A lot of purposing to pray, places to repent, reasons to trust, areas to release to Him.
So Brighton. . .
She wanted to wear her pink Maryjanes and "princess hair." She did a great deal of games at the festival and was the only child who wanted to keep her candy she won in a separate bag instead of all thrown together with the others'.
Sometime in the middle of October I stopped in a consignment shop and found Lakelyn and Haven some lightly used costumes. I thought of Lake right away when I saw the bunny ears and skirt with bushy pink tail. Ever since she could stand, she has jumped! She is indeed the energizer bunny to the fullest degree.
She wore her costume several times before the event, even slept in it one night. She is my little bunny rabbit girl and I thought she looked adorable.
Baby was a flower. The flower costume just seemed her. One very cuddly flower baby. If it weren't still so warm here I would probably let her wear it at least several times a week because it's just so cute.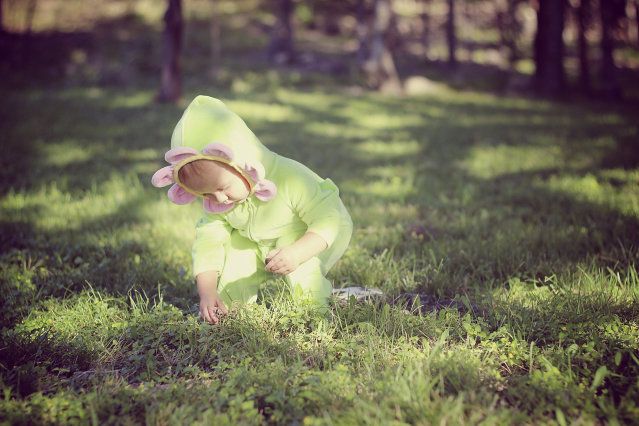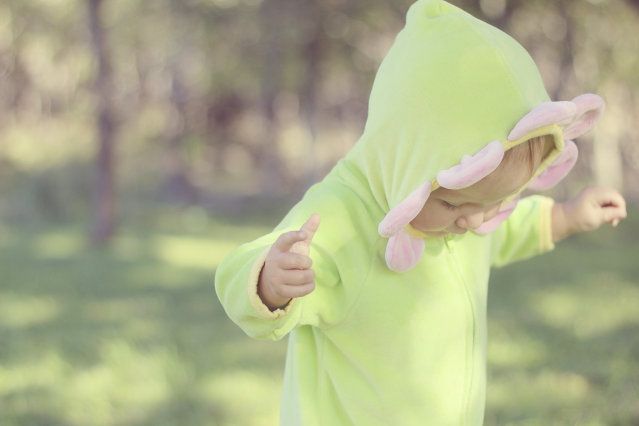 Bunny Rabbit~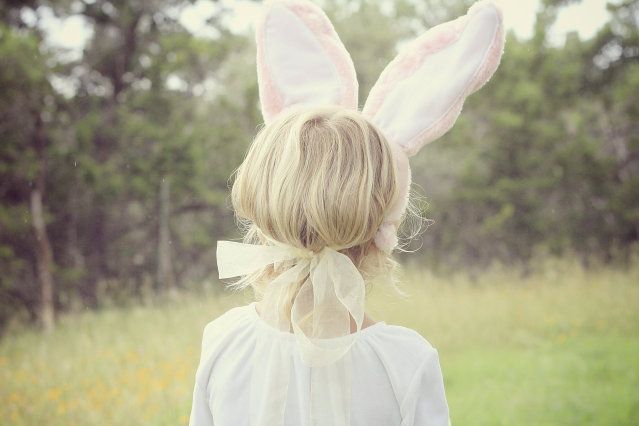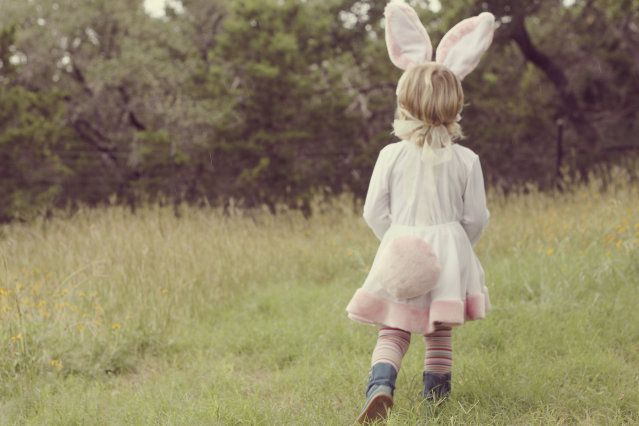 Lake was carrying her bunny around when she suddenly decided she should be a pregnant bunny rabbit girl and stuck
the rabbit in her skirt and left it there the rest of her pictures.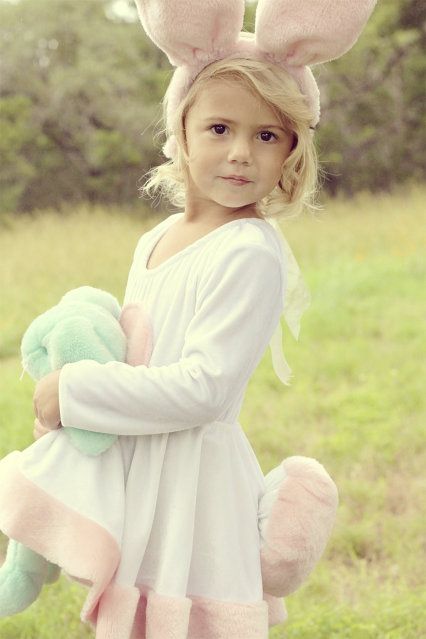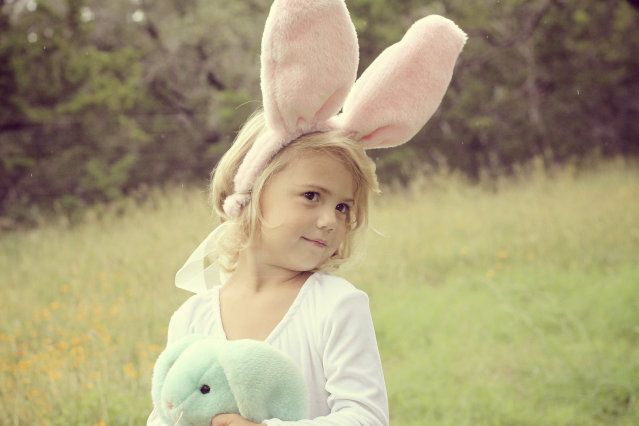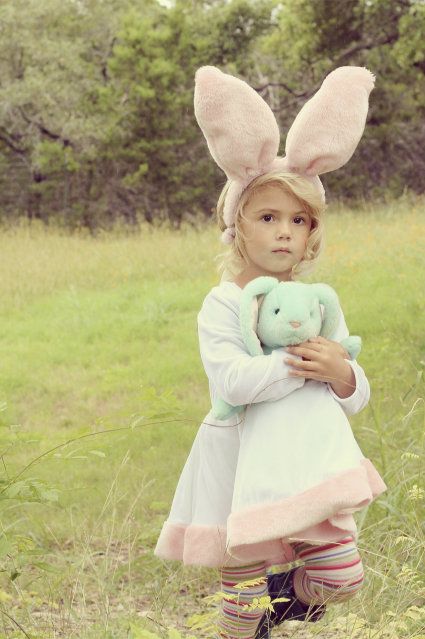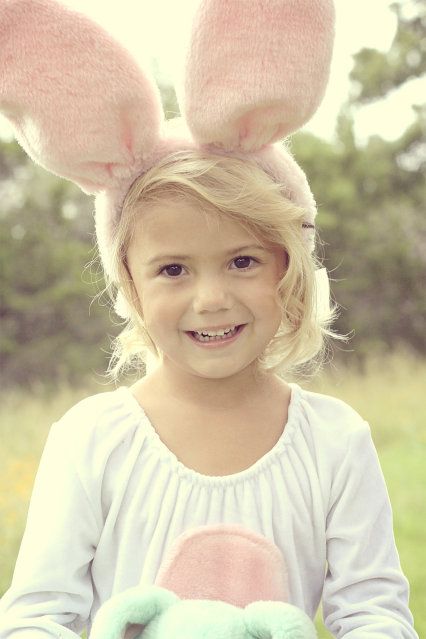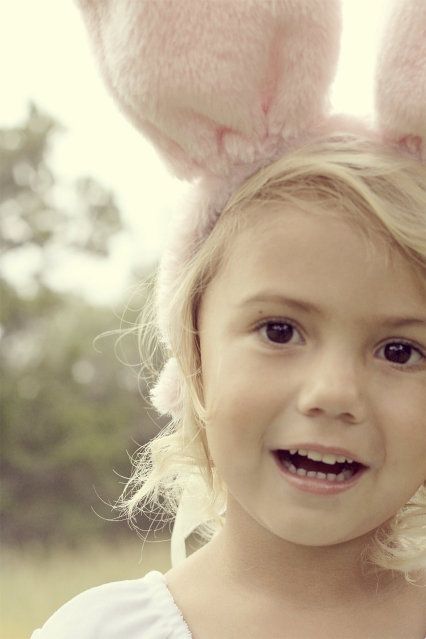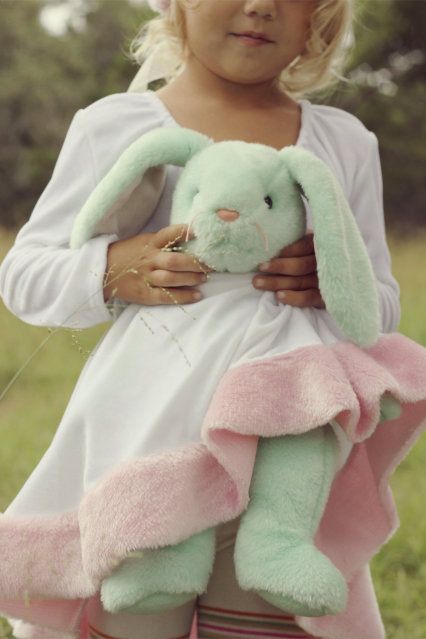 Bunny Rabbit got sad because she wanted to stay outside and run around in her costume even though it started raining that afternoon.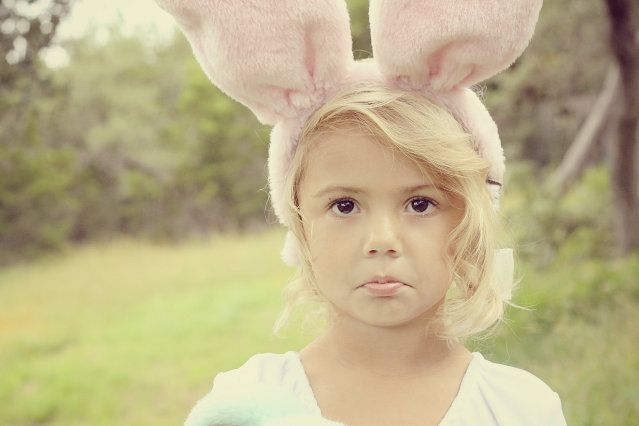 Princess girl. . .
I love using pictures to tell a "story."
- this is the story of Cinderella but the ending is different -
say, maybe her dress didn't quite turn back into rags but only her shoes turned from glass slippers to
pink Maryjanes? Ha. ". . . And she dreamed back on her evening dancing with the prince and was
oblivious to the clothes pins still folded in her hand and the barn hay hanging from her gown. . ."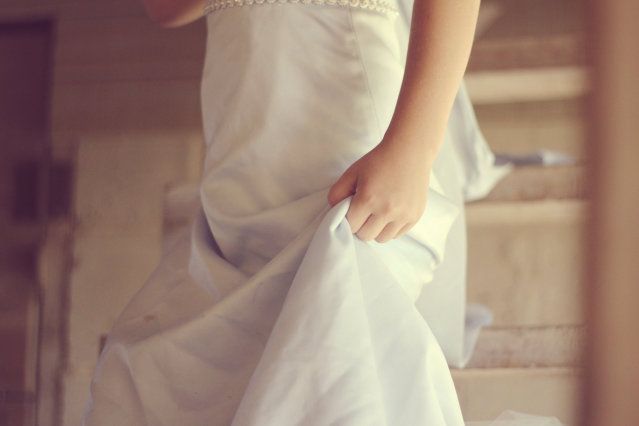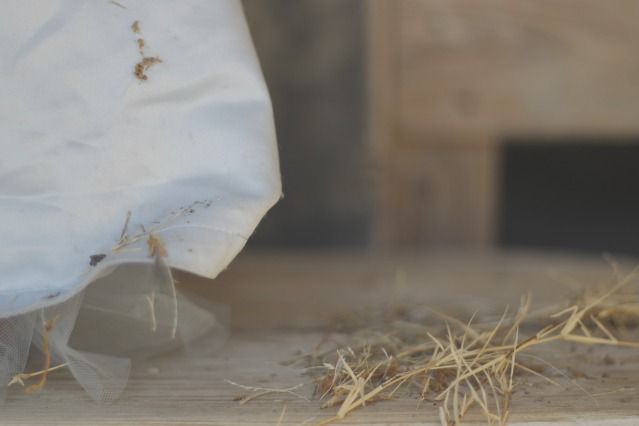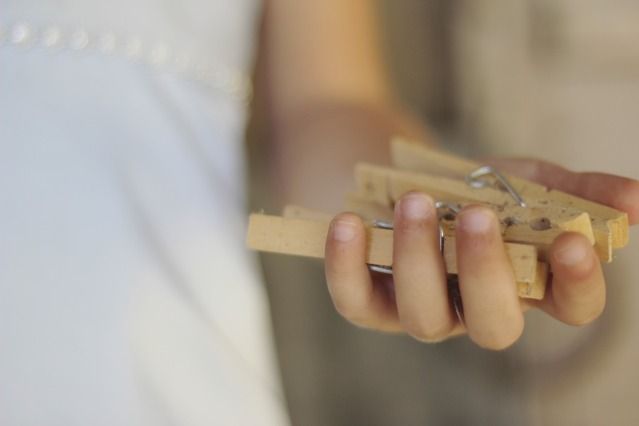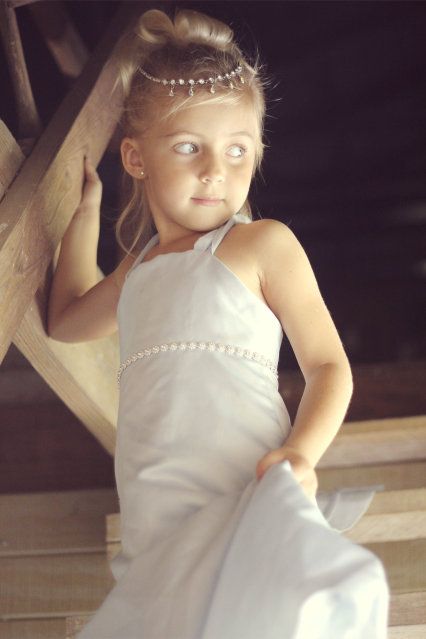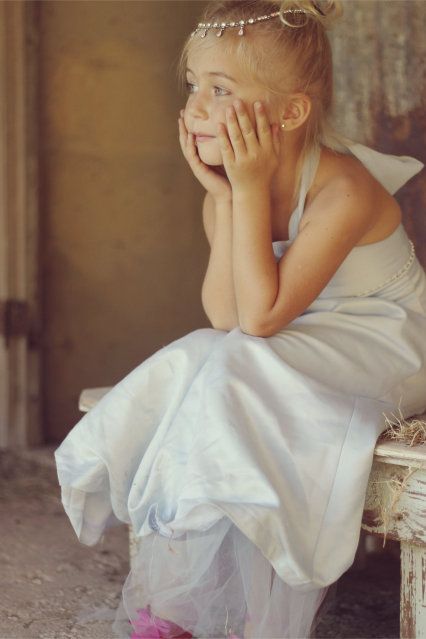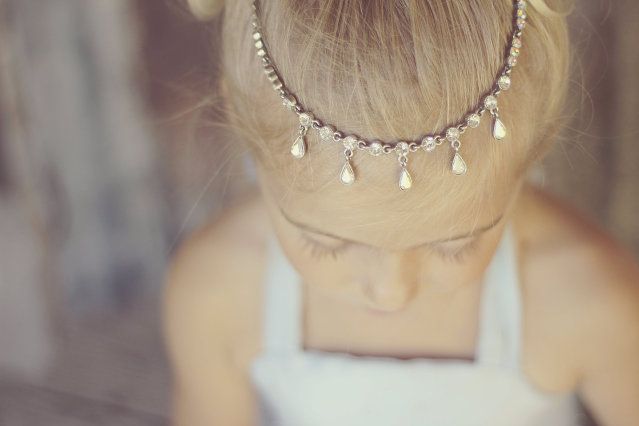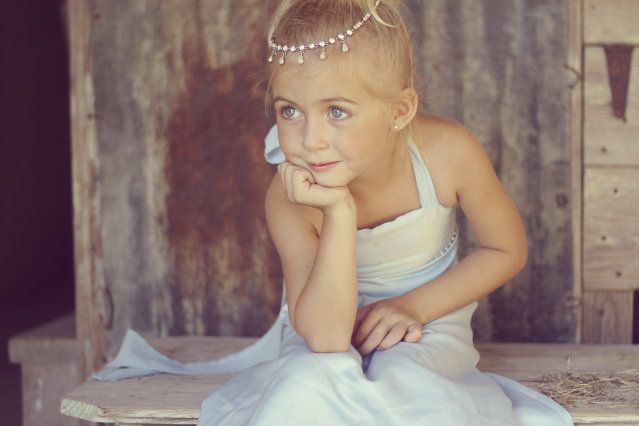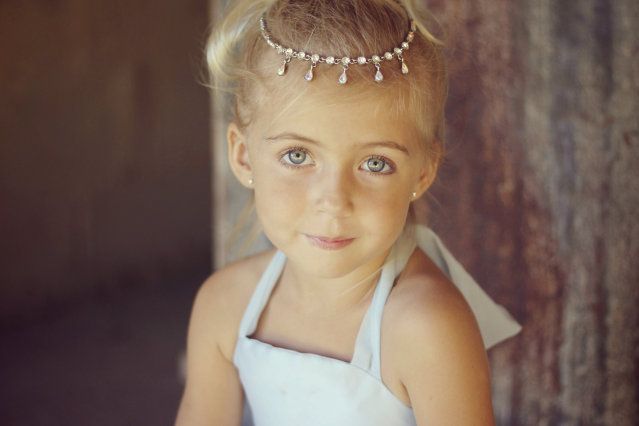 My sweet and serious unconvincing "Native American"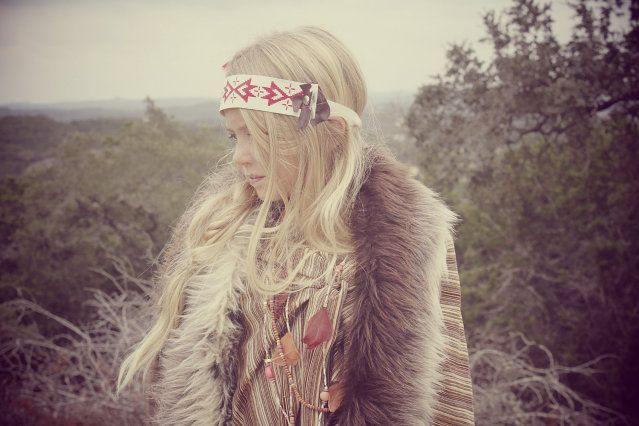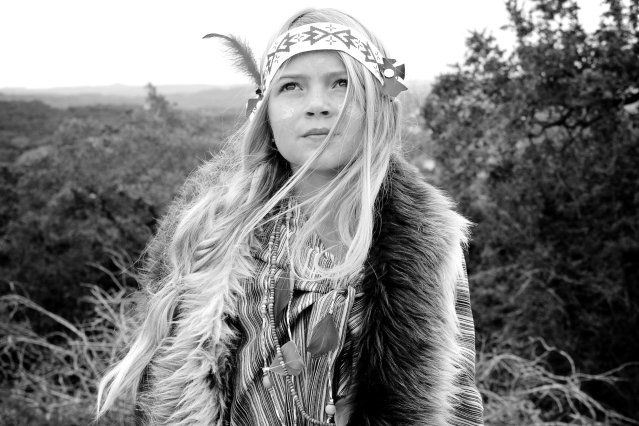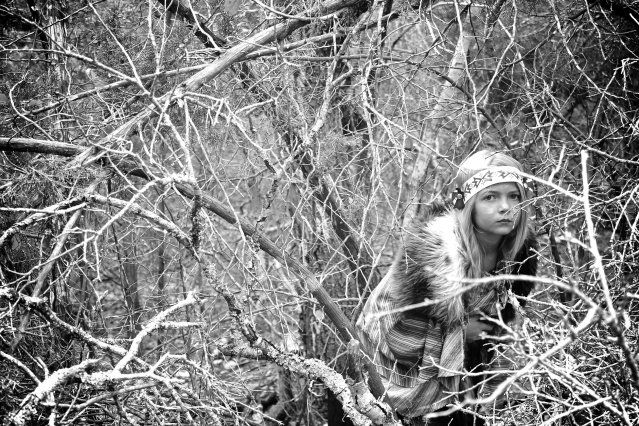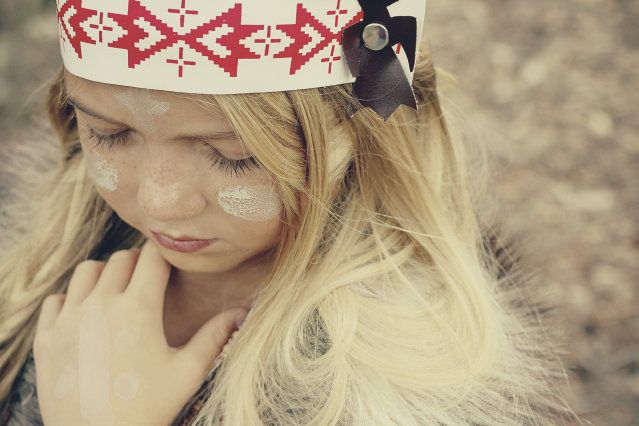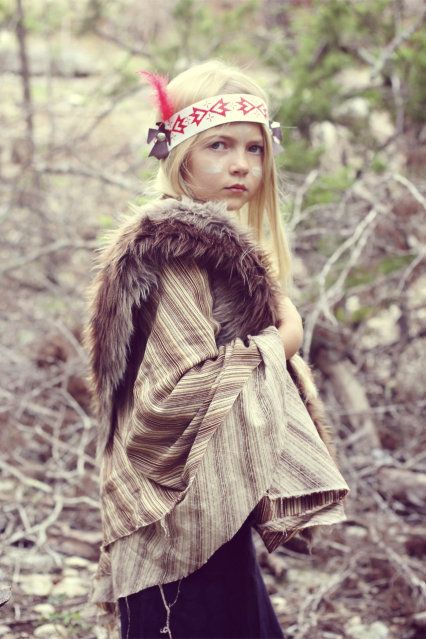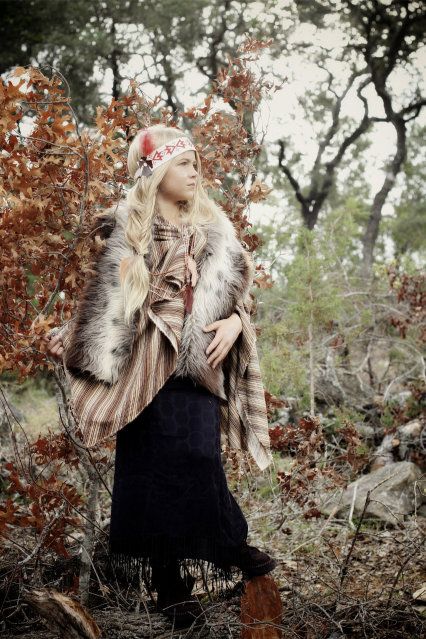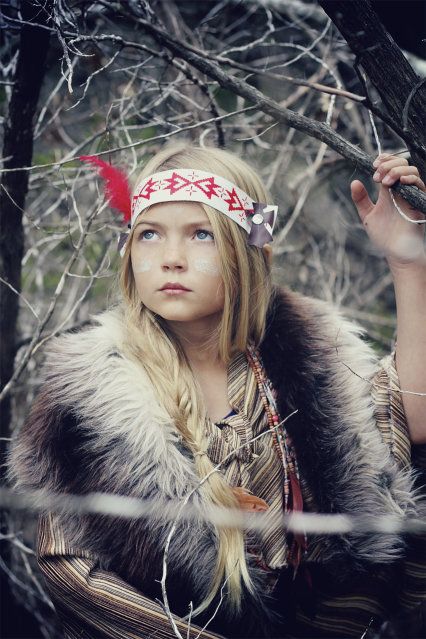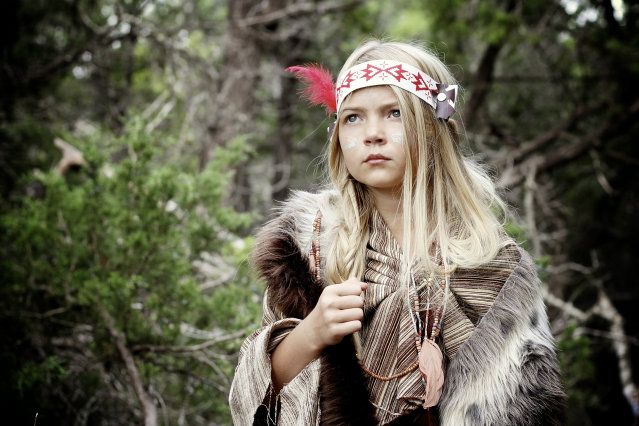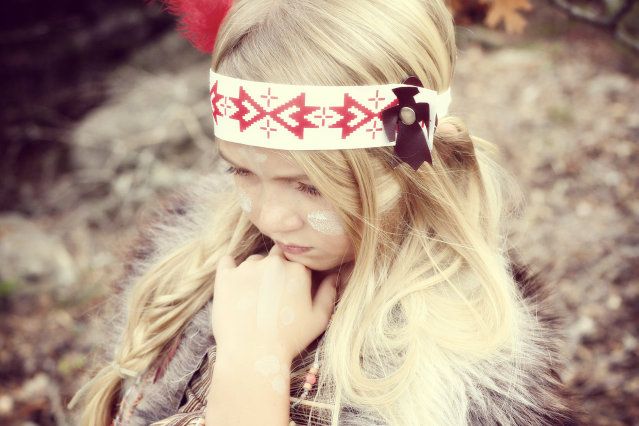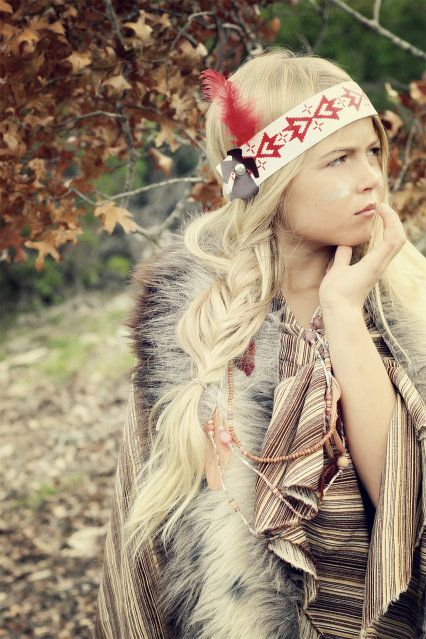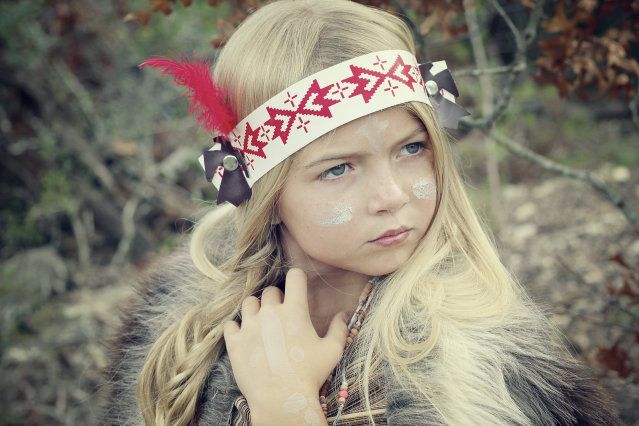 We decided this is kind of Narnia looking. . . minus the headdress.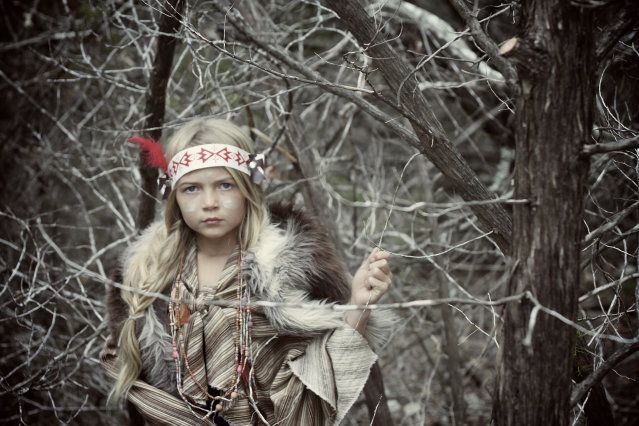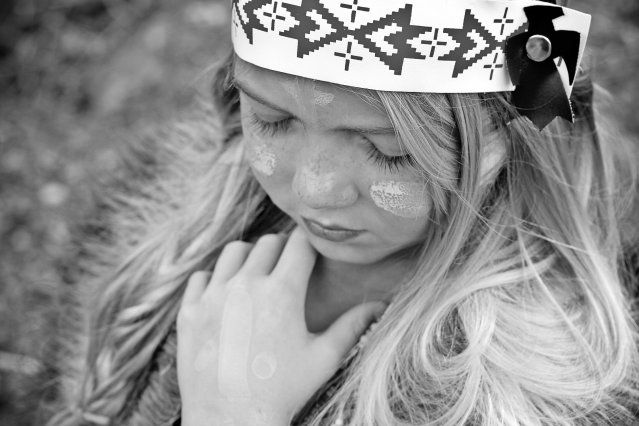 Regardless of who gets voted into office as President today, Jesus Christ is still King and is on His throne.
Alyssa