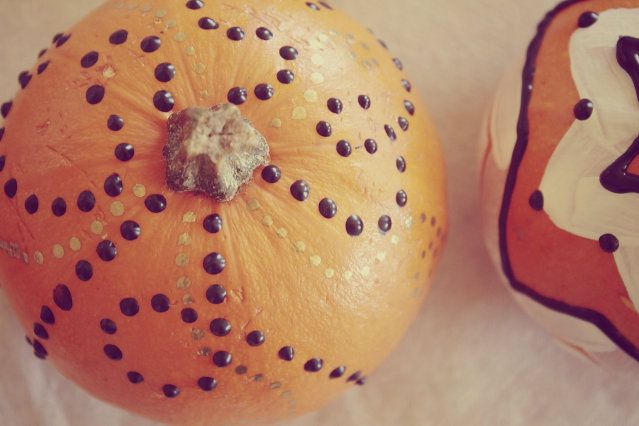 "A man without self-control is like a city broken into and left without walls. . ." Prov. 25:28
This is a verse I had the boys memorize years ago. It says, "man," and so I always think of this verse going to men. After all, we're talking about self-control here.
But this morning I saw it differently. The Bible fell open, the verse red-underlined, jumped at me. I thought, "I need to remind the boys of that verse. . ."
I guess pride, where I didn't know it was, was. After all, I'm a mom, so like when and how can I not be self-controlled? Don't moms give up like everything for everyone all the time? The universe around me would fall apart if I wasn't holding it all together. I can't afford to not have self-control.
No, I don't really think that? But kind of? In the universe that we call home around here, I do, my pride goes there. Partly because I do hold it all together, but I don't. Really God does.
Then I realized how this Proverb applied to me.
Big time, in the hidden places, in my thought life.
In all the little feelings, the attitudes, the things that I let slide - those thoughts I don't control. Thoughts - which might even just shoot through fast, but they effect me and they effect those around me. I multi-task like that. I can be doing a billion things and still be thinking thoughts I really don't have time for, nor should I be thinking. About people, about situations, the past, the future, fears, about anything. I lack self-control. I let MY thoughts - ME-thoughts, control even when I am busy like crazy, working my tail off.
"Take every thought captive to the obedience of Christ. . ."
That means I need self-control. When every thought is not taken captive, the ones that make me feel discontent, self-focused, moody, unhappy, self-rejectionary, regretful, hateful, unforgiving, unfaithful, impatient, you name it - then I am like a city broken into and left without walls.
Not a good way to start the day. Or try to be a good mom and wife throughout the day.
A city without walls means I am left to be destroyed, plundered, wiped out, used up, exhausted, useless. I'm defeated before I've begun. Ever wake up feeling that way? Maybe it's a lack of a fruit of the Spirit: self-control.
I don't know but that the King James version actually makes it even more real to me this morning:
"He that hath no rule over his own spirit is like a city that is broken down, and without walls."
In otherwords, it's a spirit thing.
Which makes me jump to something I read this morning http://www.adisciplesnotebook.com/ (devotional called Commune with the Spirit) at Disciples Notebook.
"...We can go to Him in every time of need. We can ask Him to help us to understand the Scriptures. We can ask Him to anoint us with fresh oil. We can ask Him to comfort us. We can ask Him to take of the treasures of Christ and reveal them unto us. We can ask Him to make Christ real to us. We can ask Him to reveal to us the mission field He has chosen for us. We can ask Him for guidance concerning every problem in our family life. We can ask Him to lead us to the person of His choice for marriage. We can ask Him how much money He wants us to give for a definite missionary cause. Even when we are at 'wits-end corner' and the very bottom, as it were, seems to have suddenly fallen out of our lives, we can still ask Him to plan our future for us..."
I need help. As a wife. As a mom . . .
I need self-control. Mostly over my thought life, over what I allow control my attitudes, moods, actions. I don't want to be like a city defeated. I don't want to be plundered, destroyed, ruined for any good use.
Truth is, without the working of God in my life, and without the Holy Spirit left to me as Helper and Guide, I am like a city that is broken down. I wake many mornings feeling broken down. Like the walls have been stormed. Or maybe just like I've gone three nights with no sleep because baby is teething and feverish. I will say that tiredness can lead to having little strength to have self-control. . . but that doesn't dismiss that I am still responsible before God for my thoughts, actions, words, and attitudes.
My husband and my children deserve more than a city with walls crashed down.
Most of all, God does. Because He has first loved me and He had the ultimate act of self-control by going to the cross willingly.
I'm making this verse personal today. A mom, me, without self-control over her thought life, those hidden feelings, those attitudes, those moods -- is like a city that is useless, destroyed and no good to those around her. I can't protect myself from this destruction on my own. My spirit, without Christ and the working of the Holy Spirit, has no rule over it but selfishness.
But with Christ, I have Hope and I have a Deliverer. I have a choice to commune, to relate, and to cry out to Him. I have the Holy Spirit and He is there waiting and willing for me to draw near to Him and drink from His everlasting filler-upper that can sustain me and give me strength to have self-control in the areas I need it most.

I'm not alone in this mom thing today after all. He is with me, every step, every thought, every moment of my day.
This past week we did our like 8th annual pumpkin painting time together. The kids love this.
Each time we go by the store they say, "Let's get more pumpkins to paint!" We did it when the older
three were at school. Then Christian came home and said,"What!? without us?"
He instantly put his backpack down and started painting. We are buying more today because the younger
ones keep using up all the pumpkins before the older boys get home to paint some too.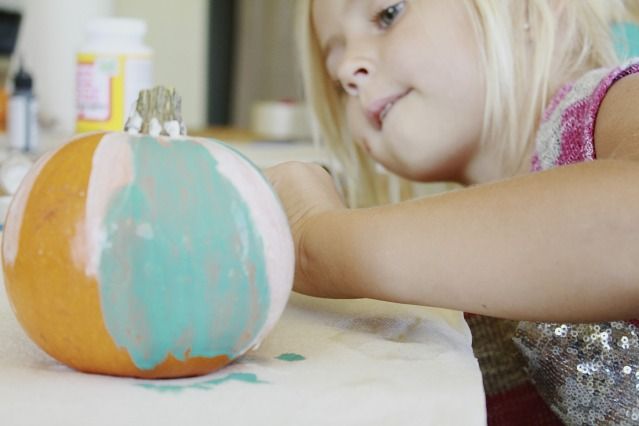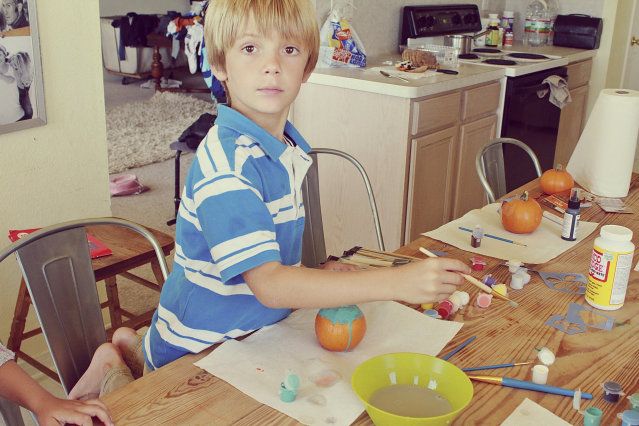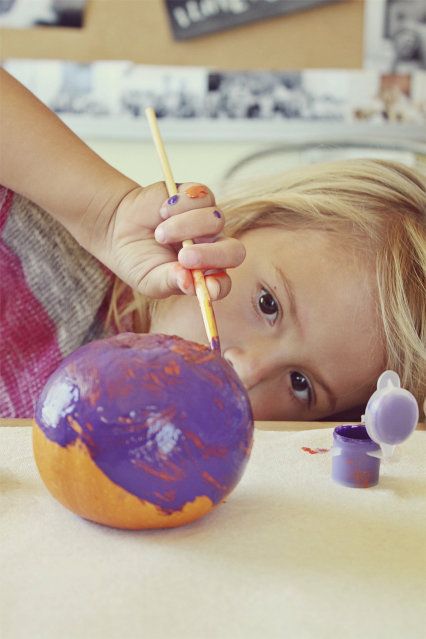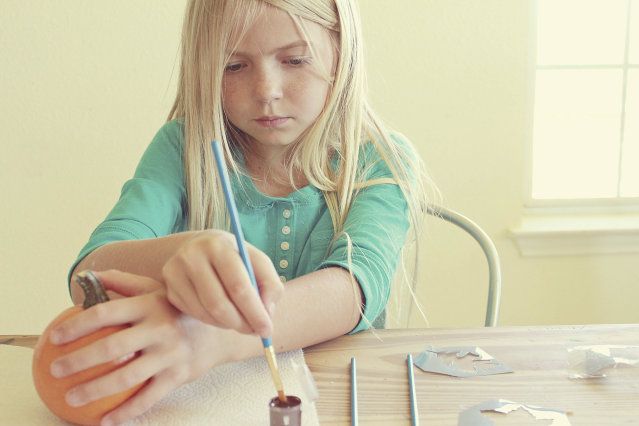 Morgan gets into the details of things now and is even right now painting a pumpkin, sketching
the Pilgrims on it and then going to paint it. She decided to add some embellishments to the
ones she did the other day. . .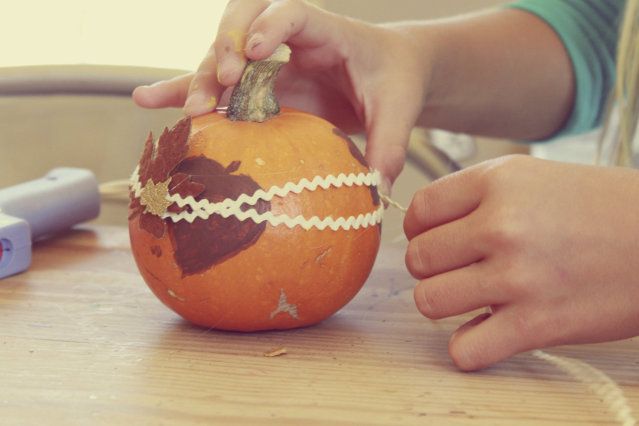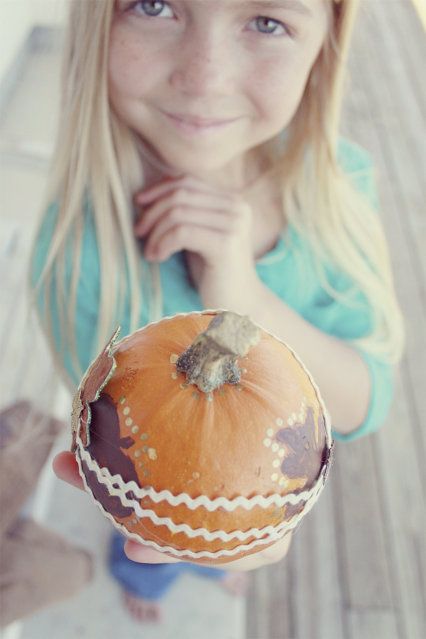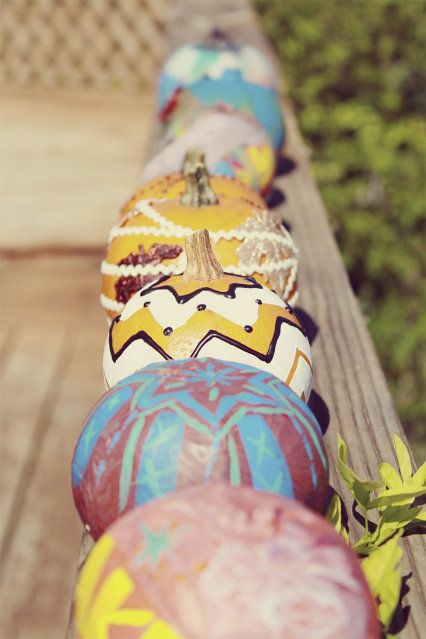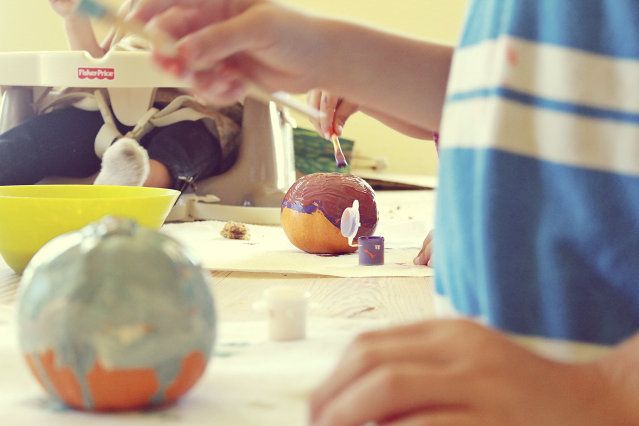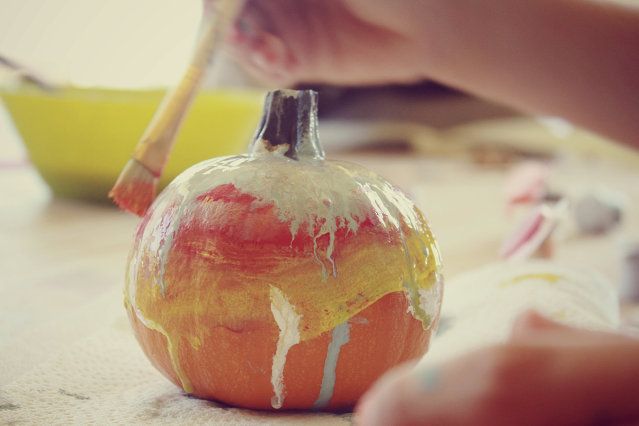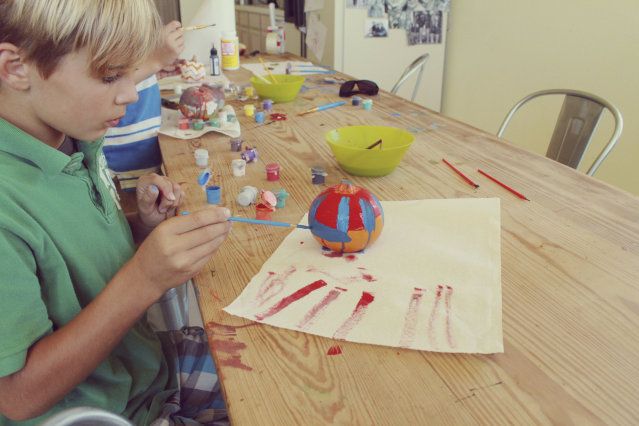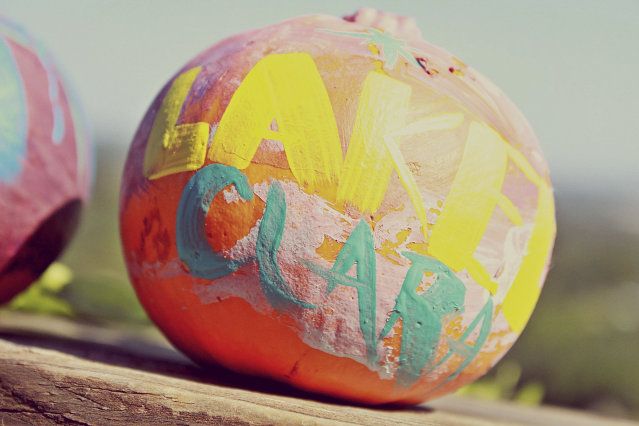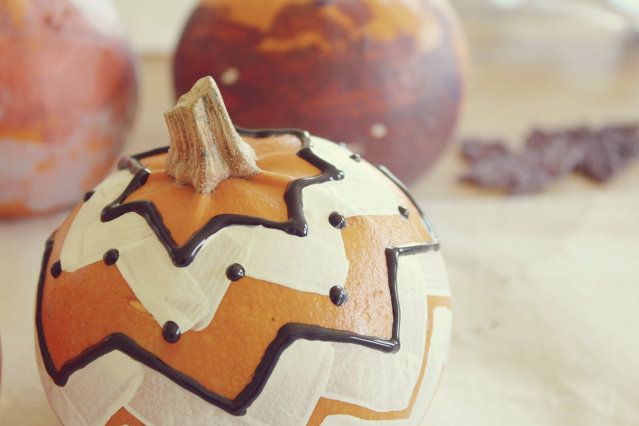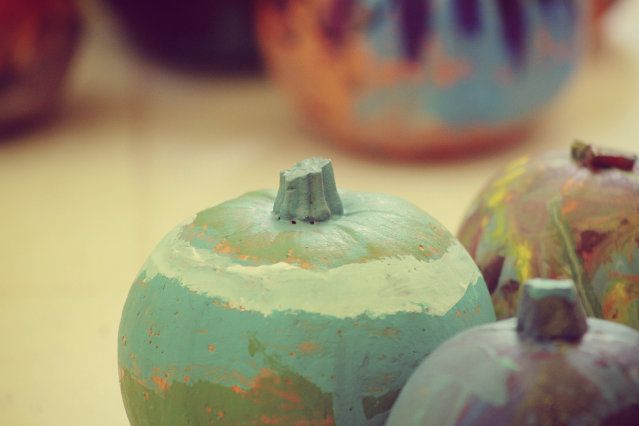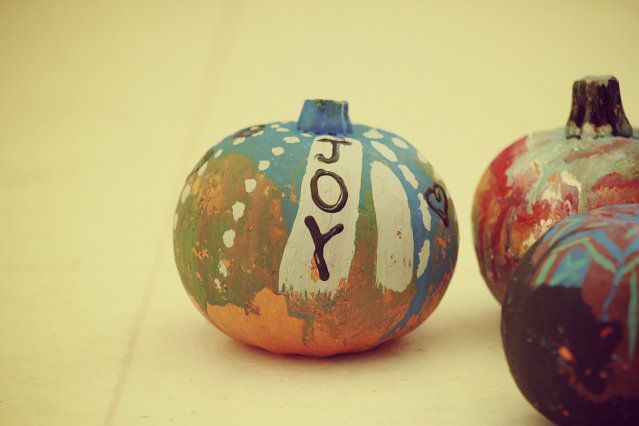 The other morning I woke to pink roses. They have been a thing of beauty around here this week,
in a vase by the week's schedule on the black board. . .
This morning bright and early I found Bub eating his breakfast up in a tree - in a tupperware dish and eating with a measuring spoon:
Alyssa
(all pictures and words copyright of resolved2worship)