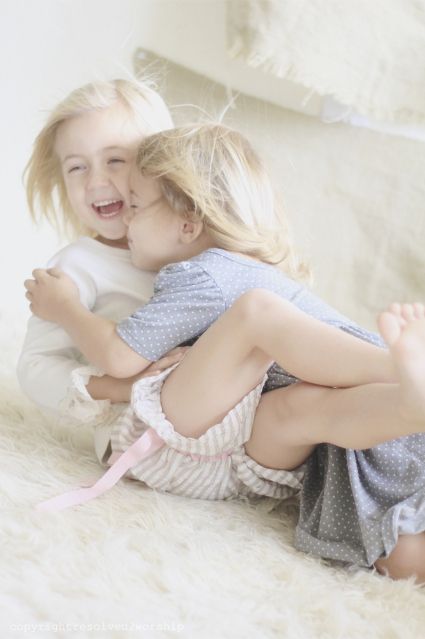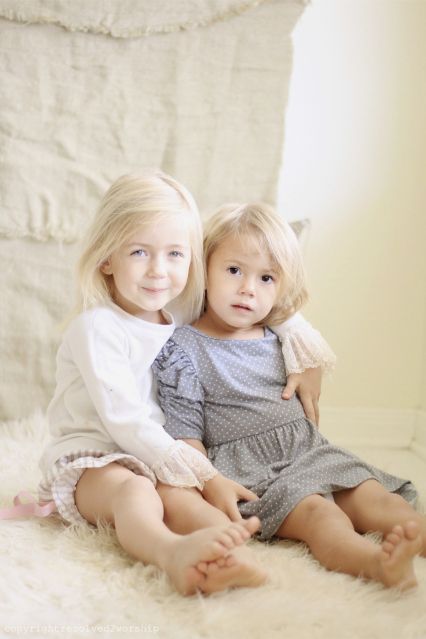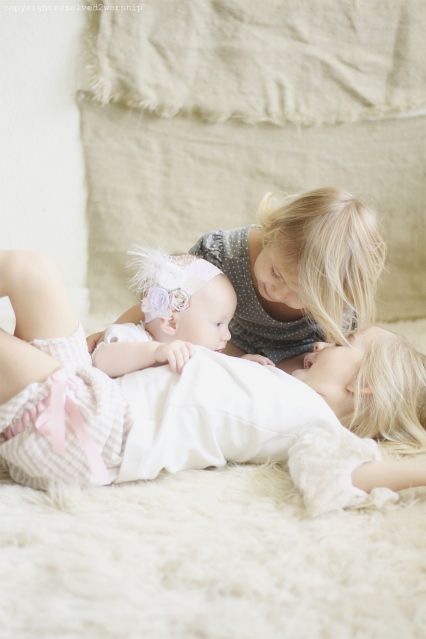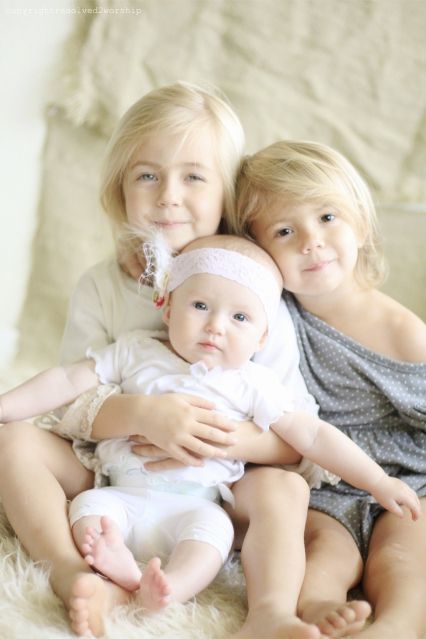 The last month or so I've been slowly transferring all our old VHS and such to DVD's on an online program called iMemories. It's pretty cool - you ship off all your old videos (ours were all shapes and sizes from various video recorders) and they digitalize them. Then I view them on line and can edit them and label and all sorts of cool things before they ship them back in DVD form.
I didn't really do that much editing though, too time consuming so I just pretty much labeled and took as is. It has been really neat to watch the old videos. I hadn't seen them in so long and to see the older kids as toddlers was more adorable then I had even remembered. Robert and I have just been like, "OH MY WORD! They are so stinkin' cute! ! !" and "Oh, do you even remember them when they were that little?!" and "I cannot believe how time has flown. . ."
Then we had videos dating back to 1996 when Robert and I were getting to "know each other." Pretty sure we didn't know each other though lol! An interesting time frame in our lives for sure. At first I could hardly stand to watch myself, or him. We seemed to be so putting on.
Then it hit me: that was really us. "Could we have really been that way?" I'd ask myself.
And the answer is yes.
At first I was depressed just thinking about it or even watching the videos. . . I told Robert, "I don't even want to really transfer some of these to DVDs 'cause I'm not sure I really want our children to know we were ever like that, ya know? It's just so humbling."
Then Robert reminded me, "But that is what was. I can tell them that I've changed, but through these videos, they will be able to actually see what God has done in our lives. I'm not who I use to be."
How true, neither of us are.
Though somewhat of a pang still shot through me to be reminded of what we were and I didn't like the feeling.
Some folks have a "past" that is humiliating, humbling - maybe because of "bad stuff" they did before they became a christian or whatever. Then there are some of us who have a past of "good stuff," that in God's eyes wasn't so good, but we sure believed it was!
It was rather like a white-washed tomb.
I was reminded once again of God's redemptive power! His saving grace for the self-righteous, the proud, blind religious person who lives to please others and give appearance of godliness, an image of grace, yet a heart that needs light - a heart that needs healing - just as much if not more than the one who has a past of "bad things."
We don't seem to have as many examples in the Bible of the self-righteous coming to Christ, but rather more of those who knew they were needy. Makes me wonder if that is because that is how it really was. That those who know their need and repent will be in heaven, those who thought it was others who had the spiritual need, will not be there.
Deep thought. Deep breath.
Maybe that's why the way is narrow and few are those who find it because naturally we all think we are better than someone else.
I think maybe it's sometimes even harder to have a past like ours because a lot of folks don't understand what we've been freed from. We didn't understand even that we needed freeing - UNTIL GOD transformed our minds and hearts. That's the deception of the life of the Pharisee. Some even think we've "fallen away," or "lost our standards" or "need to repent." How do you explain the agony of your past when it looked "so good" to others?
How do you explain freedom that you have found in Christ to someone who thinks you are in bondage now to be "free?"
That is how the Pharisees saw Jesus. They said he was from satan. They deemed him the one sinful, chained. He explained freedom to them, but they were blind by their pride and judgment of Christ and others who followed Him. They thought they were better then Christ. Yet, He was God.
These old video clips had me thinking about loving God. Did I have it then? I am not afraid to ask myself because I want to grow. . .
So I ask: Did I have Love for God?
Yet can it be love if there is judgment in the heart towards others? Can it be love if there is pride in the heart over what you do or do not do, maybe looking down on those who would question your beliefs instead of loving in return? If you think you are better than another, can it truly be that the actions are done out of love for God?
God's Word, and His mercy says no.
Out of experience with my sinful heart, I have found that no, love does not reside with pride.
~
So today I did it. I didn't delete those past videos when the option arose. The temptation was there! I thought how nice to delete certain sections of my life. . . but alas, I might then forget from which I have come and what He has done. I might forget the mercy He has shown and the deliverance He has brought and is bringing.
And now, yes, it will be humbling for me as my children (the older especially) see us as we were - so evident is our immaturity! Watching one the other night the older boys sat there in amazement and Christian said, "Mom I'm so glad you aren't like that anymore. You seem fake. You talked funny. Now you don't have to act like that."
How right he was, little discerner that he is.
And yet, it was then that others believed I was "most righteous." I thought I was. I had all the outward evidences of "good."
So it was a good conversation. To tell them that was then, and this is now. . . and how someday I might look upon the videos of today and say the same: that was then and this is now. I am not the same woman that I was.
Because life is a journey. If it's not, there is something wrong. If you don't change then something is hung up. Maybe a blind problem, a heart issue. A pride issue. I know it's that way for me when there is no heart growth, and growth in love towards others. Outward changes only deceive my heart into believing it is changing too. . . when it has only remained the same.
I think we can think spiritual growth means DOING MORE. When sometimes for some of us, it's doing less. . . and returning to the simplicity of the gospel and fixing our eyes on His return!
I want to grow, and I want the journey. I want to move from the past, always moving, pressing onward. Like a race. Sometimes we start races thinking we are really somethin' else. Fast. Lookin' good. Amazing. Nearing the middle, we look back at the beginning and we wonder why we thought we ran like we did. We finally find pace and it's better.
Then at the end of a race, we find we are actually stronger then we were at the beginning. Not because we outwardly have it all together anymore or look strong, but because the heart is now more focused - the inward, the mental, the heart is stronger. It's down to the simplicity of putting one foot in front of the other and keeping our eyes on the finish line.
As I age, as I grow I want to become less of the "weaker brother" the Bible talks about. I am understanding now that that is what we were back then with all our "good" on the outside, yet judgment and self-righteousness on the inside. We were easily offended by what others did or didn't do. With schooling, dress, music, food, church, entertainment, family size, you name it!
We didn't know that the "weaker brother" wasn't the one wearing the "wrong thing" or doing what we thought was wrong - but the "weaker brother" was the one who couldn't see past those things to truly love. That was US! The "weaker brother" is the one more concerned about all the issues. The weaker brother is the one who thinks loving God is all about doing, missing the greater commandment of loving others first and foremost.
Strong is different now then what I use to think. Strong no longer means or looks like it has it all together. Strong is no longer the one with all the right words or counsel. Strong is no longer the one who always wears a smile. Strong is no longer the one who does the "right" standards. Strong isn't the one everyone thinks it is. Strong no longer looks to me like it did.
Strong is no longer how I see me.
What I use to think was strong, I find in God's Word to be what He actually deems weak.
~
So there is light once more on this journey for me. In my minds eye I see the darkness before my eyes part a little more, light streaming through. Which is actually mercy. Mercy covering my past. Mercy for today again. Mercy for tomorrow.
~
To my kids because I know you will read this. . .
I want to be real before you. The past, right now, the future. I'm sure I could tell you, "Learn from my mistakes," or "Don't do as we did." I could tell you of the pit, the damning hole that self-righteous legalism is. I can show you. I can tell you of the scary blindness that over-shadows all true spiritual life if you live judging others worse than yourself. . .
But more than that, I think it might be even more important that you see me live out the truth. Right now, this day. The present and in the future.
You will be tempted in the same ways I have been. Yes, towards chasing the empty world, that's a given . . .
But what might take you by surprise is that you will be curious, maybe even drawn to those who say they have the "answers" and call themselves christians - that they know all that you should and shouldn't do to be a "good" christian - and have the "proof" that it's right by their outward amazingly well-behaved self. You will want it in the flesh because in the flesh we are all naturally drawn to ourselves. That self-achievement and doing something to be able to pat ourselves on the back, it's a driving force. . . constant battle.
We are born wanting our back patted.
If you find that what you are doing is causing you to feel good about yourself in a spiritual-feel-good-sense, and look down upon others who aren't living the lifestyle you do - I would like to encourage you, kids. . . to cry out for God's mercy upon your life. There is no good in a white-washed tomb.
Death still lies there. It reigns there.
Find your life in Christ alone! May He be your source of goodness. May He open your eyes to love with His kind of love. The kind that when the Pharisees came to Him and asked him what should be done with the woman who was discovered to be immoral, caught in the act - Jesus replied, "Let him without sin cast the first stone."
Yes, that kind of love. That loves the "immoral," the "gay," the whomever you think is worse then you.
For some of us it's not even that far down the line. We have trouble just loving those who call themselves christians but don't hold to our standards. For those of us who have made homeschooling a religion, maybe we can't love those who don't homeschool. Or maybe those who aren't of our religious faith - yeah, maybe we cant love them.
Maybe we can't love those who believe it's okay to wear things we don't agree with. Maybe we think love is confronting everyone who we don't think is right. Maybe we need to realize we are the "weaker brother" instead of them. Maybe love isn't always confronting. Maybe it's only loving when we are free of pride.
Maybe we can't see our pride. Maybe our pride thinks we are clear of pride and have a place to correct others. Maybe we need Christ to redeem or lives and bring us to repentance. Maybe we have deceived ourselves into believing, "Well, someone has to uphold a standard! It's me! I have zeal for truth!" (mutter under breathe, "Because after all, I've got no beam in my eye." sputter, choke.)
The kind of love that doesn't pretend comes from Him.
The kind of love for God that wants to run to Him and not the world ~ that's Him. Desiring His light so that you can be a light: by OUR LOVE.
Love that runs to Him and not just outward image of righteousness ~ that's a work of God we can't invent in our own strength.
Love that doesn't want to stay the same, but moves towards growth and change, asking for eyes open instead of thinking they already are ~ Yes, spiritual sight is by Him alone. Kids, I want to encourage you to ask for that sight. Seek it. Long for it. Pursue it. Hold fast to it.
Love,
Mom
~
Not sure I meant to write so much today, but it came pouring out.
God, take my past and use it for Your glory. Continue to break the chains it wants to hold on me. Deliver my children from the self-righteous heritage they come by naturally.
Thank You for moving me on and moving me out and moving me forward. Only by Your mercy do I ever come towards You at all, so all glory just goes to You.
A. Ann